The nursing assistant training programs that are available in Kingsport, Tennessee are shown to you in detail here. If you know of other approved school programs that are open right now, you can send them to us and we will add them to the page.
The Wexford House
2421 John B. Dennis Highway,
Kingsport, TN 37660
(423) 288-3988
Dobyns-Bennett High School
1800 Legion Dr
Kingsport, TN 37664
(423) 378-8443
Asbury Centers, Inc.
100 Netherland Lane,
Kingsport, TN 37660
(423) 245-0360
Brookhaven Manor
2035 Stonebrook Place,
Kingsport, TN 37660
(423) 246-8934
Holston Manor
3641 Memorial Blvd.,
Kingsport, TN 37664
(423) 246-2411
A CNA certification is required to work as a nurse aide in Tennessee. The certification process in this state starts by enrolling in a 75-hour training course that is approved by the state's Department of Health. There are a lot of facilities that offer such courses in the state; they include colleges, high schools, nursing homes, and even community training centers. The facility must offer 25 nursing skills in its curriculum for it to be approved by the state.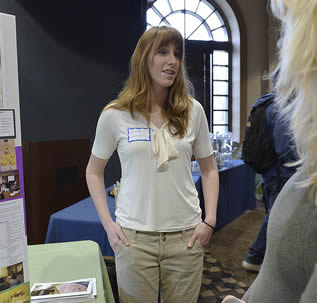 Although each institution has its own set of requirements to enroll, many of them will require you to:
•    Be at least 18 years old
•    Be able to read and speak English
•    Have a High School diploma or something equivalent
•     Have complete immunizations
•    Have a negative of TB
•    Pass the criminal background check that is done if both federal and state
Once enrolled, you will be spending your time in classrooms for theories and in the clinical area for your practical training. Approved programs are required to teach at least 25 different nursing skills in their curriculum. You will learn nursing procedures such as vital signs taking, how to properly assist patients in their daily activities and even emergency procedures such as CPR and the Heimlich maneuver.
After receiving the proper training, the next step is to apply for the certification examination. This exam is currently conducted by D&S Diversified Technologies. You can get an application form by going to their website at www.hdmaster.com or by calling (877) 201-0758. Once you complete the form, you will need to send it along with the payment of the testing fees and a copy of your training certificate or challenge approval from the State.
This exam is divided into a knowledge test and a skills evaluation exam. The skills exam will test you on 5 of the 25 skills you learned during your school instruction. To get into the NAR, you must pass exams within 3 attempts. If you fail in one exam, you must reapply and retake the test you failed. You must also use all of the attempts within 2 years of completing your training.
Those who pass the exam are placed on the Tennessee nurse aide registry. You can check to see if you are on the registry by calling 1-800-778-4504 (automated phone line) Once placed on the registry you are listed there for 24 months. To remain listed and eligible to work as a CNA there is a requirement of working at least one 8 hour shift for each 24 month period.
Once your name is entered into the NAR, you will receive your CNA card 4-6 weeks after you pass. If you wish to view your record on the Registry, you can go to http://health.state.tn.us/Licensure/default.aspx or call (800) 778-4504. Only individuals who are on the Registry will be allowed to work as CNAs in a certified nursing facility.
Another way of getting into the Nurse Aide Registry is to apply for reciprocity. Those who apply through this process will not be required to undergo additional training or take the certification exam except for applicants coming from Florida and North Carolina. Applicants from Georgia will only need to take the certification exam to get into the NAR. For more information, please follow this link: http://health.state.tn.us/hcf/nurseaide.htm#renewals.
The city of Kingsport is a part of both Hawkins and Sullivan Counties. This city is also known as The Model City. As of the 2011 census, their total population had reached up to a total of 50,851 people. They had a population density of 1,018.9/sq mile. The total area of Kingsport is approximately 45.0 sq miles, where almost 1 square mile of it is water.
The Holston Valley Hospital and the Indian Path Medical Center are the the main health care providers that are found in the city. Other health care clinics include Kingsport Medical Center, Outpatient Diagnostic Center At Meadowview Lane, Apex Health Care LLC, Center Pointe Medical Clinic LLC, Mountain States Behavioral Health/Respond, and RHA Health Services. photo attribution: westconn