The nursing assistant classes that are found in Greenville, Tennessee are shown here. If you know of any additional state approved programs, you can send them to us and we will add it to our list.
Lifecare Center
725 Crum Street,
Greeneville, TN 37743
(423) 639-8131
Walters State Greeneville Facility
1121 Hal Henard Road,
Greeneville, TN 37743
(423) 639-0171
Laughlin Memorial Hospital, Inc.
1420 Tusculum Blvd.,
Greeneville, TN 37745
(423) 789-5091
Greeneville-Greene County Center For Tech High School Students
1121 Hal Henard Rd.,
Greeneville, TN 37743
(423) 639-0175
According to both federal and state law, in order for a person to work as a CNA he or she must be listed in the Nurse Aide Registry. This registry contains all the nurse aides who were able to comply with all the training and testing requirements. Employers will only hire applicants whose names are on the NAR. Part of the NAR is the Abuse Registry. Nurse aides who are listed there have records of patient abuse, neglect, property theft, and other malicious acts. A nurse aide who is listed on the Abuse Registry will no longer be allowed to work in a Medicaid nursing facility throughout the United States.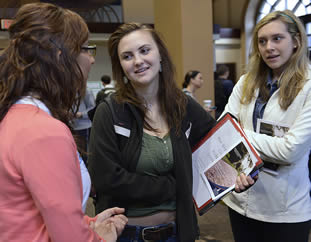 If you have never been certified as a nurse aide before, the only way for you to be listed is to challenge the certification exam. Before you do that, you must first gain the knowledge and skills needed to pass the certification exam. To do this, you must complete a state-approved training program. To be eligible to apply for the exams, you should only enroll in a program that is approved by the Department of Health.
By completing an approved program, you can proceed to the next step and apply for the exams. RNs and LPNs who wish to work as a nurse aide may also apply for the exam. If they get certified as a nurse aide and is employed as one, they will only be allowed to perform nursing skills that fall under the scope of being a nurse aide.
The certification exam consists of a written (oral) exam and a practical skill test. Both of the exams are given on the same day so please plan accordingly. The exams are currently handled by D&S DT. If you wish to know more about the exams, you can download a copy of the candidate handbook by visiting their site at www.hdmaster.com.
To get into the NAR and receive your certification, you must pass all the tests within 3 attempts. A failed test means a failed certification exam. To retake the test you failed, you will have to reapply and pay for the exam fees again.
If you pass all the tests, D&S DT will pass your results to the Registry so that it can be entered. The Registry will then issue your certification. A CNA certification in this state is valid for 2 years and must be renewed before it expires. To be eligible for renewal, you will have to work in a certified nursing facility for one 8-hour shift. For questions regarding Registry status, please contact the Nurse Aide Registry at (615) 532-51741.
This is a town that is located in Green County. Greensville is also the seat of government for the town. It was named after Nathanael Greene, who was a Revolutionary War hero. In the whole country, it is the only town with the same spelling. It was once the capital for a state that was once called Franklin. As of the last census, their total population had reached up to a total of 17,198 people. It has a population density of 1,082.4/sq mile. The total area of the city is approximately 14.9 sq miles, where all of it is land.
Health care providers that are available in the town include Greeneville Urgent Care and Occupational Medicine, PATMOS EmergiClinic, The Hope Center, Prompt Care Walk-In Medical Clinic, Comcare, PRO Care Home Health, Caris Healthcare, Rural Health Services Consortium Inc., Signature Health Care of Greeneville, Family Physicians of Greeneville, and many more. photo attribution: westconn