The nursing assistant classes in Covington, Tennessee are available in the list provided here. If you want to find out more about their school training, you can call one of the programs here. Always make sure the program you enroll in is approved by the TN Department of Health.
Covington Care Center
765 Bert Johnston Ave.,
Covington, TN 38019
(901) 475-0027
Covington Manor Nursing Center
1992 Highway 51 South,
Covington, TN 38019
(901) 476-1820
A nurse aide is someone who provides basic nursing care to the patients while under the supervision of a registered nurse. The nurses will be responsible for delegating the tasks that the nurse aides perform. Most of the tasks are basic and routine such as data collection, giving personal care, vital signs taking, and assisting the patients in their daily activities.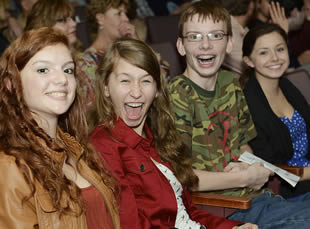 If you wish to become a nurse aide, it is important that you learn the proper ways to take care of the patients. By entering a CAN program you will learn the knowledge and skills needed for you to function as a nurse aide. Approved programs provide a minimum of 59 hours of classroom instructions and 16 hours of practical training. During your training, you will be supervised by a qualified clinical instructor, which is a registered nurse that has enough nursing experience and has a background in teaching adults or supervising nurse aide students. In addition the class curriculum must include training in 25 fundamental nursing proficiencies you will use on the job.
According to the Nursing Home Reform Act a nurse aide must be certified and be listed in the Nurse Aide Registry in order to work in a certified nursing facility. You can only be certified if your name is entered into the NAR, and to do that you must challenge and pass the state competency evaluation exam. The Department of Health has authorized D&S Diversified Technologies to conduct the exams at approved regional testing sites.
The competency exam consists of a written knowledge test and a clinical skills test. If you have trouble reading English, you may request to have an oral exam instead. You will have to submit a letter of request along with your application to get an oral exam. Keep note that there are no additional charges if you choose to take the oral exam. In the clinical skills test, you will be asked to perform 5 randomly selected nursing procedures in front of an evaluator. Your score will depend on the steps that you perform for each procedure.
You must pass both the knowledge test and the clinical skills test to get into the NAR. If you wish to check your record you can visit http://health.state.tn.us/Licensure/default.aspx. To keep your name on the Registry, you must renew your certification every 2 years. To avoid any problems in renewing, you must keep your record updated. Please notify the Registry if you changed your name or address through writing. All letters must be sent to:
Tennessee Nurse Aide Registry
227 French Landing Ste 501
Heritage Place, Metro Center
Nashville, TN 37243
Those who pass all requirements are placed on the registry and eligible to work for twenty-four months before needing to renew. Renewal is accomplished by submitting work history of at least 8 hours spent on the job in the capacity of a nurse aide. You can contact the registry to learn more about renewal and the latest requirements.
This city is the county seat of Tipton County. It is located at the center of the county and is the largest city in Tipton County. This city is one of the few counties in the western part of the state that are located along the Mississippi River. As of the last census, they had a total population that was estimated to be about 8,463 people and with a population density of 822.1/sq mile. the total area of Covington is approximately 10.3 square miles.
Examples of health care providers and centers that are found in the area include Hometown Medical Services, Baptist Memorial Hospital-Tipton, DaVita Dialysis Center, Ut Medical Group Inc Family Medicine, Professional Care Services – for Emergencies, and Gambro Health Care. photo attribution: westconn