The schools that are located in Oneida, Tennessee are all currently providing certified nursing assistant instruction are provided on this page. If you want to know about their class enrollment, requirements and schedules you can call them using the phone numbers shared below.
Tennessee Technology Center
180 Eli Lane,
Oneida, TN 37841
(423) 663-4900
To become certified to work as a nurse aide you will have to join a CNA training program that provides seventy-five hours of class lectures and clinical experience. During your training you will learn 25 essential medical related skills and be under the supervision of a registered nurse. Instruction will include both hands-on training and class coursework to prepare you for the competency exam.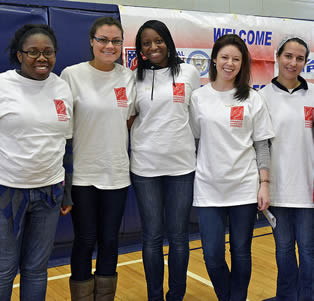 According to both federal and state laws, both a training program and a nurse aide candidate must be certified. A nurse aide can only be certified if his or her name is entered on the state's Nurse Aide Registry; and a candidate can only apply for the exams by completing a certified nurse aide training program.
The state's Department of Health is responsible for monitoring and certifying programs. To be certified, the program must meet several requirements. A program's total training hours must not go below 75 hours. These hours are to be divided into classroom instructions and clinical practice. A program's curriculum must also teach 25 different nursing skills to their students. Before the students go to the clinical area for their practical training, one must first learn the concepts of infection control, communication techniques, respecting the patients' rights, promoting their independence, and the different safety and emergency procedures. Some of the typical topics you will be required to know include patient Independence, control of infections, interpersonal techniques, communication skills, emergency procedures, CPR, Heimlich, and health care safety standards.
This is a town that is located in Scott County. You can find this town near the Big South Fork National River and Recreational Area. The town got its name from the Oneida that is in New York, which was the hometown of several people who contributed a lot to the development of the community. As of the latest census, their total population had reached up to a total of 3,615 people. They had a population density of 355.4/sq mile. The total area of the city is estimated to be about 10.3 sq miles, where the majority of it is land.
The health care providers that you can find serving the town of Oneida include Saint Mary's Medical Center of Scott County, Scott County Imaging Center, Burdeaux Richard R DO, Scott County Medical Clinic – Clinic Main Number, Four Seasons Women's Healthcare, Healthcare Services Inc., and Physician Specialty Clinic. photo attribution: westconn