The nursing assistant training programs that are found in Brownsville, Tennessee are all listed here. To find out more about joining a class program, you can call one of the schools below.
Crestview Health Care and Rehabilitation Center
704 Dupree Street,
Brownsville, TN 38012
(731) 772-3356
Haywood High School
1175 East College Street,
Brownsville, TN 38012
(731) 772-4221
Becoming a nursing assistant can be one of the best ways to start a career in the field of health. If you wish to become a nursing assistant, you must gain entry into the Nurse Aide Registry. You can either do this by either passing the certification exam or by applying for reciprocity.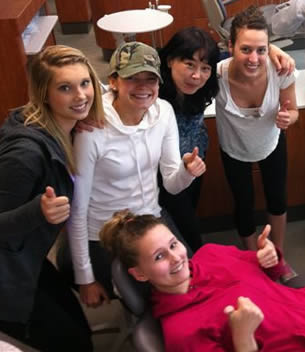 Before you can challenge the certification exam, you must gain eligibility by enrolling in a 75-hour training program. There are a lot of facilities that offer CNA courses that you can choose from in Tennessee. You will want to make sure that the program you enroll in is approved by the state. These programs will consist of lectures and practical training while under the supervision of a registered nurse. Aside from learning the different concepts that were defined by the state and federal regulations, you will also learn 25 different nursing skills. To enroll, you must be:
•    At least 18 years old
•    Physically and mentally capable of handling different patients
•    Complete of all necessary immunizations
•    Pass the criminal background checks
•    Have a high school diploma or a GED
Other ways that you can become eligible to apply is by:
•    Getting military training as a medic or a corpsman
•    Completing a CNA program that is approved and offered in another state
•    Apply as a registered nurse or a licensed practical nurse
•    Learn the Fundamentals of Nursing as a nursing student or graduate
Once you establish your eligibility, your next step is to complete the application forms (http://www.hdmaster.com/testing/cnatesting/tennessee/tnformpages/tnforms/1101TN.pdf). You will need to send these forms along with other required documents as well as the payment fee. Payment must be in the form of a money order, cashier's check, company check, or order vouchers. If you decide to apply online at www.hdmaster.com you can pay for the exams with your MasterCard of Visa. Application forms must be sent to:
D&S Diversified Technologies
PO Box 418
Findlay, Ohio 45839-0418
Fax: (419) 422-8367
Once your application is received and processed, you will receive a confirmation notice through mail or email. This notice will contain your time and date of examination. It will be your responsibility to call D&S DT at (877) 201-0758 if you do not receive this confirmation within 5 business days after you send your application.
The exam consists of a written/oral exam and a skills evaluation. You will need to pass both of the exams to get into the NAR. The exams will test you on 5 of the health care proficiencies you learned in school. You will also need to take a written theoretical exam and score better than 70% to pass. Please come at least 20-30 minutes before your actual scheduled time to avoid being late. Latecomers will not be allowed to take the exam once it has started. You must also bring one government-issued ID and your Social Security card for the pre-testing check-in. You will also not be admitted in if you fail to bring these two.
Once your name is entered into the NAR, it will be your responsibility to maintain your record and keep your certification valid. You can only work as a nursing aide if your certification is valid. To do this, you will need to renew your certification every 2 years. You will need to find work as a paid nursing aide in a certified nursing facility for at least 8 hours every 2 years. For more information, please follow this link: http://health.state.tn.us/hcf/nurseaide.htm#renewals.
Brownsville is a city that is located in Haywood County. It is also the county seat of Haywood. The city was named after Jacob Jennings Brown, who was a General during the War of 1812. As of the 2000 census, they had a total population of 10,748 people. It has a population density of 1,178.1/sq mile. The total area of the city is approximately 9.1 sq miles, where all of it is land.
Examples of health care centers that are located in the area include Pathways-Brownsville, Dialysis Clinic Incorporated, Homechoice Health Service Inc., Professional Care Services Inc., Spencer Medical Clinic, Crestview Health Care Center, First Care Medical Center, Brownsville Medical Clinic, West Tennessee Women's Health Center. photo attribution: ufv