The vocational centers in Bolivar, Tennessee that are enrolling for certified nurse aide instruction can be located on this page. Each of these classes has been recognized by the TN department of Health and qualifies students for the license examination.
Pine Meadows Health Care
700 Nuckolls Road,
Bolivar, TN 38008
(731) 658-4707
Pleasant View Health Care
214 North Water Street,
Bolivar, TN 38008
(731) 658-5287
Becoming a nursing aide in Tennessee is quick and easy if you know what to do. The first thing that you must do is to enroll in a DOH-approved nursing aide training course. This course will help you prepare to meet the individual needs of patients in different health care settings.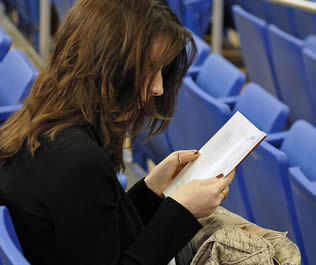 Your training will consist of at least 16 hours of clinical practice and 59 hours in the classroom learning about different nursing concepts like infection control, safety and emergency procedures, therapeutic communication techniques, and patients' rights and independence. Approved courses are required to teach 25 different nursing skills in their curriculum.
When you successfully complete your training, you will receive a certificate of completion. This certificate will be used when you apply for the certification exam. The certification exam was developed to test you in your competency to function as a nursing aide. You will be tested in both your skills and knowledge. The state's DOH has contracted D&S Diversified Technologies to conduct, score, and release the results of the exam. If you visit their webpage at www.hdmaster.com you can:
•    Get a copy of the Candidate Handbook
•    Apply for the competency exam
•    Check for the exam results
•    Take sample exams for the knowledge test
Completing a nursing aide training course is not the only way to become eligible for the exams. Military-trained medics and corpsmen can also apply by sending a copy of Form DD-214. Because of the high demand for nursing aides, even registered nurses and LPNs are now seeking to become a nursing aide. Unlike some states, for them to get into the NAR, they will have to challenge the certification exam.
The certification exam consists of a multiple-choice knowledge test and a skills evaluation exam. The knowledge test may be taken either as a written or oral exam. Testers will have 90 minutes to answer all 75 questions. The questions will be taken from different concept areas such as data collection, roles and responsibilities, disease process, aging process, care impaired, personal and basic nursing care, and many more.
If you are able to pass both exams, your name will be forwarded by D&S DT to the NAR to be entered. The Registry will then send you your certificate within 4-6 weeks after you pass. Your certificate will remain valid for 24 months. If you wish to remain eligible to work as a nurse aide, you must renew your certification before it expires. Once it lapses or expires, you will not be able to renew it and will have to start all over again.
If you are a CNA that comes from most other states, then you can still work there if you apply for reciprocity. To apply you must complete an Out-Of-State Nurse Aide Registration Application and meet certain requirements. You will also need to send in a copy of your social security card and an ID such as a passport or driver's license along with your fully completed application. to get more details you can contact the Tennessee Nurse Aide Program Office by calling: (615) 532-5171
Bolivar is the seat of government for Hardeman County. It was named after Simón Bolívar, who was a South American revolutionary leader. According to the latest census taken in the area, their total population had reached up to a total of 5,802 people with a population density of 684.4/sq mile. The total land area of Bolivar is estimated to be about 8.5 sq mi 8.5 square miles.
Examples of health care clinics that are located in the area include Transsouth Healthcare, Hatchie Clinic, Pleasant View Health Care Center, Pine Meadows Healthcare & Rehabilitation Center, Pathways Hardeman County, Quinco Community Services Group Home, Quinco Mental Health Center, Western Mental Health Institute, Sun Crest Health Care, Sterling Medical Bolivar, and DaVita Dialysis Center. photo attribution: westconn