The certified nursing assistant training programs that are found in Lewisburg, Tennessee and listed here offer the most up to date school courses that you can enroll in at this time.
NHC Healthcare Oakwood
244 Oakwood Drive,
Lewisburg, TN 37091
(931) 359-3563
NHC Healthcare
Mailing Address: P.O. Box 2307, Lewisburg, TN 37091
Facility Location: 1653 Mooresville Highway, Lewisburg, TN 37091
(931) 359-4506
There are different routes that you can take to become a nurse aide in Tennessee. You can complete a state-approved 75-hour training program, get military education as a medic or a military corpsman, or learn the Fundamentals of Nursing as an RN graduate or a licensed practical nurse. Choosing any of these routes will make you eligible to apply for the certification exam.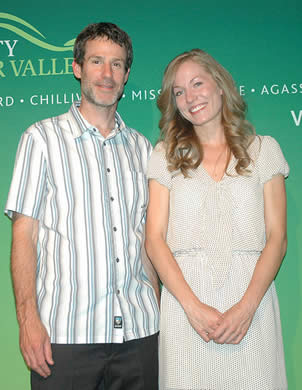 Most applicants will opt to receive their license by attending a nursing assistant trainign program located somewhere in the state of Tennessee. To get your license you must take and pass a course designed to give you the experience for the job and pass the state competency examinations.
Training classes are coordinated by an experienced registered nurse and will teach you many different nursing techniques including CPR, Heimlich maneuver, interpersonal & communication, emergency preparedness, infection protocols, patient rights, resident independence, and safety procedures. The length of instruction is required to be at least 75 hours in duration. Once you complete a class you have up to two years to take the competency exams.
The certification exam consists of a multiple-choice knowledge test and a clinical skills evaluation. For the written you will need to receive a score of above 70% and for the manual competency portion you will need to successfully demonstrate 5 nursing related skills.
If you pass both of these exams within 3 attempts and within 2 years after you complete your training, you will gain entry into the Nurse Aide Registry. You can only work as a CNA if your name is found on the NAR. Employers are required to check the names of their applicants on the NAR before hiring. They will only hire those who are listed. To check a nurse aide's status on the Registry you can follow this link http://health.state.tn.us/Licensure/default.aspx or call the automated phone number at (800) 778-4504.
Another way of getting into the Registry is by applying for reciprocity. This is only for individuals who are already listed a certified nurse aide in another state's NAR. This allows them to transfer their certification from their state to Tennessee while still keeping their name in the previous NAR. When applying, the applicant must have a valid certification, a clean record, and be able to pass the national background check. Applicants coming from Florida, Georgia, and North Carolina have a different set of requirements. To find out, please call the Tennessee Registry with the number provided above or (614) 741-7173.
To keep your name on the Registry, you must renew your certification every 2 years. To avoid any problems when you renew, you must keep your record in the Registry updated. Please inform the Registry if you change your name or address. There are now fee charges when you update your profile. If you fail to renew your certification, you will lose your eligibility to work as a CNA. To find out more, please visit this link: http://health.state.tn.us/hcf/nurseaide.htm#reciprocity.
The city of Lewisburg is a part of Marshall County. It is also the seat of government for the county. You can find this city about 48 miles south from Nashville and is north of Huntsville, Alabama. The name of this city was taken from Meriwether Lewis, who was a well-known explorer. As of the 2009 census, their total population had reached up to a total of 11,101 people and a population density of 950/sq mile. The total area of the city is estimated to be about 11.7 sq miles, where all of it is land.
The US Tank & Cryogenics, NHC Healthcare Lewisburg, PCL Express Walk-In Clinic LLC, A J Medical Services, Marshall Medical Center, NHC Healthcare Oakwood, Davidson Michael J DO, and Medical Clinic of Lewisburg are examples of the health care providers that are found in the city. photo attribution: ufv