The nursing assistant training classes that are available for enrollment located in Pulaski, Tennessee are all found on this page. For any questions, you can call the number of the programs provided here. The TN Department of Health approves all courses for enrollment in order to qualify one for the certification exams.
Meadowbrook Nursing Center
1245 East College Street,
Pulaski, TN 38478
(931) 363-7548
NHC Healthcare
933 East College Street,
Pulaski, TN 38478
(931) 363-3572
Becoming a nursing assistant is one of the best ways to start a career in the medical field. With is high demand, you will have plenty of job opportunities to choose from. Before you can work as a nursing assistant, you must first learn the knowledge and skills you will use to take care of the patients. You will need to undergo a state-certified training program. These programs will teach you different concepts and skills such as infection control, communication skills, safety and emergency procedures, and how to assist the patients in their daily activities.  Programs must teach 25 nursing skill in its curriculum and be taught by a registered nurse.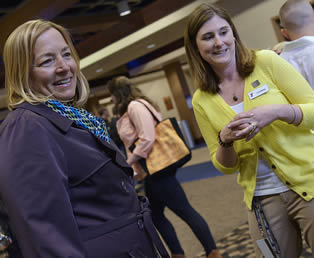 The increasing number of people who want to become a nursing assistant has also created an increase in demand for clinical instructors. If you want to become a clinical instructor, you must be a registered nurse with a minimum of 2 years of experience. One of those years must have been spent working in a long term care facility. You must also complete a Train the Trainer course or a course about training adults. Most of the Train the Trainer courses can be taken online at can be completed within 40 hours. LPNs and other professionals in the field of health can also be a clinical instructor or a supplemental instructor only if an RN is placed in charge of the entire program.
By completing an approved program, you will become eligible to apply for the certification exam. Military trained medics and corpsmen can also apply for the exams by submitting proof of their training and experience along with the application forms (http://www.hdmaster.com/testing/cnatesting/tennessee/tnformpages/tnforms/1101TN.pdf). You can also get an application packet by calling (877) 201-0758. All requirements must be sent to:
D&S Diversified Technologies
PO Box 418
Findley, Ohio 45839-0418
Fax: (419) 4222-8367
If you decide to fax your application, you will be required to pay an additional of $5 for the prioritization and place your credit card information on Form 1402. Please make sure that you send all the requirements, especially the payment. Incomplete applications will not be processed.
After meeting your training requirement you will need to take the competency exam in order to be listed on the Tennessee Nurse Aide Registry. The exam will test you on five of the fundamental skills you were taught during your class instruction. The competency exam consists of a written/oral test and a clinical skills test. You are required to perform all 5 nursing skills within 80% competency and at least 75% on the written/oral tests.
If you pass, your name will be added to the NAR and you will be certified. Those who pass are added to the registry for 2 years. Once on the list you will need to work as a nurse aide for one 8 hour shift each 2 years to remain listed there. According to state law, only nursing assistants whose names are found on the Registry will be hired by employers. To check your record on the Registry, you can visit http://health.state.tn.us/Licensure/default.aspx.
Pulaski is the county seat of Giles County. The city was named after Kazimierz Pulaski, who was a Revolutionary War hero. Noteworthy schools in town are the Giles County High School, and the Tennessee Technology Center at Pulaski. According to the census of 2010, their total population had reached up to a total of 7,870 people. They had a population density of 1,200/sq mile. The total area of this city is approximately 6.6 sq miles, where all of it is land.
Examples of health care providers and centers that are serving this city include Lifespring At Hillside Hospital, Nhc Healthcare of Pulaski, Physicians & Surgeons Inc., Nelson Michael MD, Kenna Williams MD, Aluyi Clement MD, and many more. photo attribution: westconn