The schools currently offering CNA training opportunities in Clarksville, Tennessee are listed below. If you have any inquiries, you can call one of the vocational programs that are listed on this page. Courses found here have met the approval of the state registry and grant students the ability to take the license examination.
Tennessee Heath Careers, LLC
116 North 2nd Street,
Clarksville, TN 37040
(931) 648-2424
To become a nursing assistant in the state of Tennessee, you must enroll in a CNA training program and complete it. The program you join is required to teach at the minimum 75 hours and 25 different nursing related skills. Of the 25 skills learned you will be tested on 5 at random during your competency exam. Class instruction is conducted by a registered nurse who has at least two years of experience in the profession.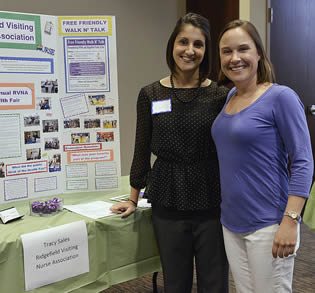 To complete your requirements you will need to be able to pass both the federal and state background checks. With your identification, and school transcripts you will be able to take the state license exams.
The implementation of the Nursing Home Reform Act has required all aspiring nursing aides to undergo proper training and be listed on the Nurse Aide Registry. Employers will only hire a CNA applicant if his or her name is found in the Registry. They can verify the candidate's certification by going online at http://health.state.tn.us/Licensure/default.aspx or by calling (800) 778-4504.
If you have never been certified before, you will have to challenge the certification exam to get into the NAR. The state's DOH has approved the Headmaster Testing Service to provide the scheduling, testing, and scoring of the certification exams. All who wish to apply for the exams will have to apply online at www.hdmaster.com or send their applications to D&S DT, PO Box 418, Findlay, Ohio 45840.
To apply, please complete the application forms (http://www.hdmaster.com/testing/cnatesting/tennessee/tnformpages/tnforms/1101TN.pdf) and send it along with the payment and a copy of your training registration roster or challenge approval letter that was issued by the State. Incomplete applications will not be processed.
The certification exam is only available to nursing aides who completed a state-approved CNA training program. RNs and LPNs who wish to work as nursing aides may also apply for the exam without any additional training. To prove their education and training, they will have to submit a copy of their transcript and/or diploma.
Once Headmaster receives your application, you will receive a notice that will authorize you to take the exams as well as give you information regarding your exam and exam date. During your exam, you must bring a government-issued ID and your Social Security Card. If you fail to bring this, you will not be allowed to take the exams. If you want to reschedule or cancel, you must notify Headmaster at least 24 hours before your exam date to get a free reschedule.
To get into the NAR, you must pass both parts of the exam –the knowledge and skills test. Each candidate will only be given 3 attempts to pass. If you still fail after the third attempt, you will no longer be allowed to retake the exam unless you undergo retraining. If you do pass, you will be certified and be allowed to work as a CNA in a certified nursing facility for 24 months. You are required to work at least 8 hours every 24 months to renew your certification and keep your name on the Registry.
Clarksville is the county seat of Montgomery County. With a total population of 132,929 during the last census, they are currently ranked as the 5th biggest city in the state. They are also the 9th fastest growing city in the entire country. The total area of the city is approximately 95.5 sq miles, where only less than 1 square mile of it is water. The city was named after General George Rogers Clark.
The health care centers and facilities that are located within the city area include Spring Meadows Health Care Center, Physicians Vent, Gambro Healthcare Clinics – Gambro-Clarksville, Safe Soldiers & Families Embraced, Mental Health Cooperative, God's Natural Healing Way Ministries Inc., Cumberland View Clinic, Clarksville Imaging Center, and many more. photo attribution: westconn