The nursing assistant courses in Carthage, Tennessee that are open for enrollment as of the making of this page are all here. Classes are required to be approved by the TN Department of Health. Students who complete the entire course are granted access to taking the license tests.
Smith County Health Care Center
112 Health Care Drive,
Carthage, TN 37030
(615) 735-0569
The health industry is continuously on the rise since more people are now starting to think about their health. This now creates a greater demand for healthcare providers, especially for nursing aides. Out of the different healthcare professions, nursing aides are one of the most sought after. As a nursing aide, you will be working under the supervision of registered nurses. You will help them provide nursing and nursing related care of patients in different health care settings like nursing homes and hospitals.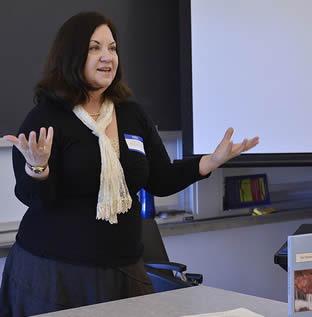 Before you start working as one, you must first learn the knowledge and skills needed for you to function as a nursing aide. The best way to do this is to enroll in a state-approved training program. These programs offer at least 75-hours of classroom lectures and clinical practice. Even as a student, you will already have the chance to see how it is to work as a nursing aide. During training, you will be under the care of a qualified CNA instructor. While as a student, you will not be allowed to perform any skill that has not yet been covered in the classroom. Training will teach you fundamental nursing skills in 25 different areas and prepare you to take the competency exam.
The next step after training is to apply for the competency exam. The exam consists of a written/oral exam and a skills evaluation exam that are both taken on the same day. Taking this exam will be the only way for you to gain entry into the Nurse Aide Registry.  The NAR is a list of nursing aides who have met the federal and state training and testing requirements. Only nurse aides who are listed on the Registry will be allowed to work in a health care  facility.
If you pass all the exams, your name will be entered into the Registry. Your CNA card or certification will then be sent to your mailing address within 4-6 weeks after you pass. When you apply for work, your employers will verify your status on the Registry before hiring you. If you want to check your own record, you can do so by going to http://health.state.tn.us/Licensure/default.aspx.
Taking the competency exam is not the only way to get into the NAR. The state of Tennessee also accepts reciprocity to selected states. This process allows a person who is listed in another state's NAR, as a nursing aide, to transfer his certification to from his previous state to Tennessee. All of the states have the same requirements except those coming from Florida, North Carolina, and Georgia. To verify if you are eligible for this process, please call (800) 774-4504 or (614) 741-7173.
This is a town that is located in Smith County. Carthage also serves as the seat of government for the county. The earliest known foreign settler that came to this place was William Walton, who came to the area around the late 1780s. As of the last census, their total population had reached up to a total of 2,251 people. They had a population density of 784.5/sq mile. The total area of the city is approximately 2.9 sq miles, where all of it is land.
The Tackett Brooke Certified Physicians, Smith Ginger DO, Carthage Family Practice Specialists PC, Carthage Family Practice Specialists PC, The Renewal Center, and the Carthage Family Healthcare are examples of the health care clinics and providers that are located in the area. photo attribution: westconn