A CNA certification in New York is an important requirement for those who would like to work as nurse aides in long-term care facilities and home care in New York.  The state requires applicants to undergo state-approved certified nursing assistant training as well as pass a federal and state criminal background check and take the state examination.  After passing these qualifications, one shall be entered into the state's nurse aide registry.
One should take their school training in a facility which has been approved by the New York State Department of Health.  The applicant should undergo at least 75 hours of training which shall include both classroom and practical training.  Subjects that are covered n the training include basic care for patients, resident rights and independence, ethics at work, communication skills, and emergency procedures such as CPR.  One should also submit to a criminal background check first before he can be admitted to do the training.  One can apply for the state examinations within 2 years of completion of the training.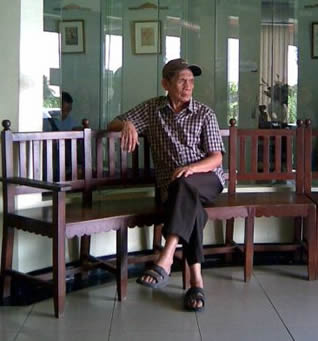 Nursing graduates can also apply for the CNA exam.  They need to apply for an eligibility to take the test first of the state's Department of Health first and submit an application form as well as a copy of their diploma.  Those who have been trained in foreign countries as a nurse can also apply for certification by submitting their diploma, a copy of their nursing license, transcript, social security card, as well as the corresponding fees for the examinations.  They are not required to undergo a state-approved  training to apply for the nurse aide exams.
The CNA test is conducted by Prometric.  It consists of both a clinical and a written exam.  Candidates will be required to pass at least 5 basic nursing skills and an additional two skills.  The results of the exam will be released within 5 days and once an applicant has passed, he will be sent a certificate and a wallet card.  One can try the exam for three times and if he fails all of them, he shall be required to undergo training again. One should submit passport size photos, fingerprint cards and the corresponding fees before taking the exam.
The state accepts reciprocity for nurse aides, and to qualify they need to submit is a completed application form, a copy of their certification from another state, as well as the necessary fees.  The applicant should also submit a proof of employment for the past 24 months if the license does not expire on that state.  He must also have worked for at least 7 hours for pay within the last 2 years. The license is renewed every 2 years and the nurse assistants should have performed at least 7 hours of paid work in their occupation with a state-approved nursing facility or employer.  It is also the policy of the state that it is the employer who should renew a nurse aide's license and not the employee themselves.  If the license expires or lapses, the applicant should undergo training again and then retake the examinations. You can contact the NY Nursing Assistant Registry to get further details about qualifications, licenses and to search the status of a worker.
Click this link to locate available nursing assistant classes in New York.