You can find the nurse aide classes open for enrollment in Schenectady, New York listed below. Call to speak with a course administrator to learn more. If you know other medical training programs that are being offered in this city, contact us and we will add them to the page.
County Community College
78 Washington Avenue, Schenectady, NY 12305
(518) 621-4007
http://www.sunysccc.edu/
Schenectady County Community College Center City Campus
433 State Street 2R, Schenectady, NY 12305
(518) 621-4007
http://www.sunysccc.edu/
Only those who are RNs, LPNs, and those applying for reciprocity are allowed to directly apply into the NYSNAR and be able to work as CNAs. Other applicants following other routes are required to take the license exams test before their names are entered into the Registry.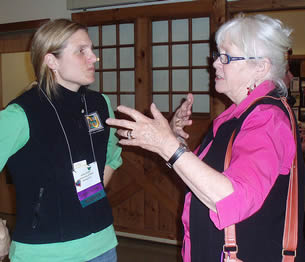 To help with a successful examination, regulations and procedures when taking the license exams were developed to be followed for every testing site. This will ensure that each candidate is tested under the same favorable conditions. Please remember that failure to follow the regulations listed below may result in the disqualification of a candidate's exam.
•    Arrival time – candidates are required to arrive 30 minutes before the start of the appointed times. They are expected to wait patiently if there are any delays in the testing because some candidates who are still taking the exams.
•    Food and Beverages – eating and drinking while the test is going on is prohibited. There will be designated areas where the candidates are allowed to eat or drink in while waiting for the next exam. Brining some snacks and drinks are highly advisable especially for those who are taking the oral exam together with the skills exam. Keep in mind that only non-alcoholic drinks are allowed.
•    Personal items – items such as purses, hats, coats, backpacks, briefcases, PDAss, cameras, tape recorders, and other similar electronic devises are not allowed in the exam room. Upon entering the examination area, each candidate will be asked to turn his/her pockets to check for banned items. The evaluators will collect any materials that violate the rules.
•    Visitors – no visitors are allowed to enter at the examination facility. The school and training personnel are also not allowed in the examination rooms.
•    Restroom breaks- only one candidate is allowed to go to the bathroom at a time. When he/she does, he/she must sign the roster. Going to the restroom will not pause your exam time. During those times, the candidates are not allowed to smoke or use any electrical devices.
This city is a part of Schenectady County. It is also the seat of the said county. You can find this city in the eastern part of New York. It is also situated about 15miles northwest from Albany. According to the census of 2010, their total population was around 66,135 people. It has a total area of approximately 11 sq miles and has a population density of 6,012 / sq mile.
Health care centers whose services you can avail within the city include Volunteer Physicians Project of Schenectady, Capital care Physicians Offices, Price Darin M Doctor of Osteopathi, NovaCare Rehabilitation, Community Mental Health Team, Mohawk Opportunities, Curative Health Services of Ny Inc., Upstate Hematology Oncology, and many more. photo attribution: create-learning