The nurse aide schools in Canandaigua, New York that are currently available are listed in detail below. You should contact the facility listed below and speak directly with a support representative to learn how to enroll and get the latest applicant requirements.
Finger Lakes Community College
4355 Lakeshore Drive, Canandaigua, NY 14424
(585) 394-3500
http://www.flcc.edu/
Back in 1987, the federal government required that all nursing aide candidates must undergo the proper training and competency testing if they wish to work in a nursing facility that is funded by Medicare and Medicaid.  They are required to do this whether they plan to work full-time, part-time, or other working agreements that have been made.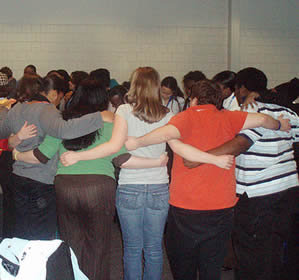 To undergo the proper training, the candidate will need to enroll in a training program that is approved by the state's Department of Health. Upon enrollment, the candidate will be asked to provide the results of his criminal background check. Aside from the training and testing requirements, it is also important that the candidates have good records with the state.
To ensure that the candidates are well competent in both skills and knowledge, the NYSDOH has contracted Prometric, which is a testing company, to develop and administer the competency evaluation exams. There are two portions in the exam; one is a clinical skills test while the other may either be an oral or written exam.
If the candidate is able to pass both portions, he will receive his certification and wallet card along with the results in the mail within 5 days from the date exams. The certification is valid for two years and must be renewed before it expires because an expired or lapsed license can no longer be renewed. According to the policy of the state, it will be the employer who will renew the certificate and not the nursing assistant himself.
Listed below are contact numbers that you can call depending on your needs:
•     Exam and Scheduling Services- (800) 805-9128
•    Recertification and Registry Services – (800) 321-6443
•    Automated Registry Verification for nursing assistants – (800) 918-8818
This city is in Ontario County. It is also the seat of the county. The name of the city can be translated into "the chosen spot", or "at the chosen town". According to the census of 2010, their total population had reached up to 10,545 people. It has a total area of approximately 4.8 sq miles, where almost all of it is land. Its population density is around 2,447.5 people per square mile.
Examples of health care centers that are within the city include Thompson Health, Catamount Associates, The Happiness House Clinics, Lakeview Mental Health, Warner Karl D Clinic, Park Ridge Chemical Dependency, Associated Healthcare, and Canandaigua Medical Group PC – X Ray. photo attribution: create-learning