The nurse aide classes in Geneva, New York that are open for enrollment as of the making of this post are all shown in detail in the list below. For more information about the state certification training programs that are open for enrollment in town, please call the phone number for a school listed below.
Finger Lakes Community College Geneva Extension Center
63 Pulteney Street
Geneva, NY 14456
(585) 394-3500
http://www.flcc.edu/
Marion S. Whelan School of Practical Nursing
196 North Street
Geneva, NY 14456
(315) 787-4003
http://www.flhealth.org/
There are different routes that one can take in order to become a nurse aide in the state of New York. One option is to take the competency evaluation exams while the other is to apply for reciprocity. When applying for the exams, one needs to be eligible to take it by completing a state-approved training program.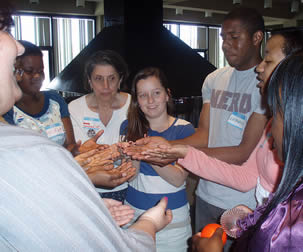 Nursing graduates are also allowed to take the nurse aide competency exams. Since they already took up the Fundamentals of Nursing, they will no longer be required to undergo any additional training. Before they apply, they will need to get the eligibility approval from the NYSDOH first. The application forms and the documents must be sent to:
New York State Department of Health
NATP/NAR Program
CA/ LTC, Empire State Plaza
Albany, New York 12237
The candidate will need to submit his nursing school diploma along with the application forms. In the forms, there will be some portions that the nursing school must fill out. If the school does not have a nursing aide training code, they must contact the New York State Education Department.
Once approved for eligibility, the candidate must be able to pass the competency exams within 2 years from the submission of his application forms. Like other applicants, he will have 3 attempts to pass the evaluation exam. If he fails and uses up all his attempts, then that is the time when he will be required to undergo retraining.
Registered nurses and LPNs are also allowed to take the exams if they wish to have a change in career. Like nursing graduates, they will no longer be required to enroll in a 75-hour nurse aide training program. Instead of a diploma, they will be asked to provide their RN/LPN license upon application. The license will then be verified by the New York Education Department.
The city of Geneva is a part of both Ontario and Seneca counties. Some people say that the city was named after the city in Switzerland. It also claims that it is the "Lake Trout Capital of the World". According to the latest census, their total population had reached up to 13,261 people. It has a total area of approximately 5.8 square miles and has a population density of 3,199.5 inhabitants per square mile.
Health care centers that you can find within the city include Wardeh Ghassan MD, Lakeview Mental Health, Adult Day Health Center, Ontario County, Lakeview Mental Health SE, Chu Alan DO, and many more. photo attribution: create-learning