The CNA training open for enrollment by vocational schools found  in Syracuse, New York that are shown on this page offer the most recent courses available. For more details about the medical education programs being offered in this city, please call the phone number to speak with an administrator.
SUNY Syracuse EOC
100 New Street, Syracuse, NY 13202
(585) 232-2730
http://beta7.ictgllc.com/seoc/Home.aspx
Passing the license exams is the final step in becoming a CNA. By challenging the exams and passing them, the nursing aide candidate will gain entry on the New York Nurse Aide Registry. One who receives their nurse aide certification will be allowed to work in a nursing home or other long-term care facilities. The license exams for this state are handled by the independent testing company called Prometric. The exams comprise a written/oral exam and a skills evaluation exam.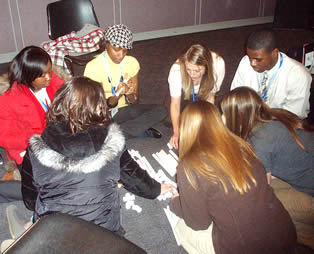 The written exams are composed of 50 multiple-choice and 10 reading comprehension questions. At the Prometric website (https://www.prometric.com/en-us/clients/Nurseaide/Pages/NY.aspx) they have a reading assessment that you can take in order to determine if you are qualified to take the written exams. If not, then you may request to have an oral exam instead. During this exam, an evaluator will only read to you what is on the paper and will answer only questions regarding English.
The second part is the skills evaluation exam. There is a list of 22 nursing skills that were all taught during your training. Out of the 22, only 5 will be randomly selected and asked to be performed. In order to pass this part, you must perform all 5 skills satisfactorily in front of a nurse aide evaluator. Each skill will have checkpoints which will be used by the evaluators to rate your performance.
Aside from performing the actual skills, you will also be scored on your indirect care behaviors. These behaviors include what you do in order to promote patient safety, respect their rights, promote their independence, infection control, and maintain their comfort during the performance of each skill. If you want more details, you can see the chart on this link: https://www.prometric.com/en-us/clients/Nurseaide/Documents/IndirectCareBehaviors20110819.pdf.
The exam results will be mailed to you 5 days after your exam date. If you were able to pass all the tests, you certificate and a wallet card will also be included in the mail. If you happen to fail in one part, you may retake the part that you failed. All candidates are allowed to take the exams up to three times. If you fail for the third time, you will be required to undergo retraining before you are allowed to retest.
This city is the county seat of Onodaga County. It is considered as the largest city in the country with the same name. According to the latest census, their total population was around 145,170, making it the 5th most populous city in the state. This city has a total area of about 26.6 sq miles and has a population density of 5,583.5/sq mile.
The St. Joseph's Hospital Health Center is listed as one of the top employers in the city, with over 3,000 employees. Other health care providers in the area include Medical Gas Technology, University Dialysis, Syracuse Community Health Center Inc., Planned Parenthood, Inforia Inc., Mental Health Association of Onondaga County, and many more. photo attribution: create-learning