The CNA schools enrolling applicants for classes in Buffalo, New York can be seen on this page. For information about available vocational training that will enable you to be qualified to take the license examination, please call the number for the program listed below.
Buffalo EOC
465 Washington Street, Buffalo, NY 14203
(716) 849-6737
http://eoc.buffalo.edu/
An initial CNA certification that was issued in New York is only valid for up to two years. Every certificate has its expiration date on the last date of the month that it was issued on. For example, if a nursing aide certificate was issued on the month of March of 2012, its expiration date will be on March 31, 2012.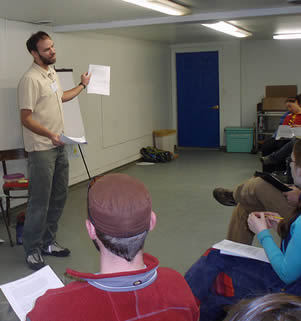 Before a certificate expires, the holder will receive a notice from the Registry. The notice serves as a reminder and is usually mailed about 45 days before its expiration date. The Registry will mail the notice on the mailing address that is on the nursing aide's records. This notice however is not important in the recertification process.
In order to become eligible for recertification, the nursing aide must have worked at least 7 hours as a paid nursing aide for the past 24 months. According to the state regulations, it is the job of the nursing aide's employer to process recertification and pay for its fees. If the employer is not approved by the NYSDOH as a nursing aide employer, the work experience during that time will not be honored and the nursing aide may not be eligible for recertification. If the employer wishes to get certified, he will need to contact the state's DOH at (518) 408-1297 and ask for approval.
If a certificate is not renewed before its expiration date, it will be considered lapsed. A lapsed certificate can only be renewed by either retesting, or retraining and retesting. This will depend on which application route that the nursing aide followed to gain entry into the Registry.
If there are any changes in the personal information of the nursing aide, employers are encouraged to remind their employees to inform and update the Registry. These changes may either be a change in name, address, contact information, or employer. Once the certificate is renewed, the new information will be placed on the certificate. The nursing aide can also request for a duplicate copy of his/her certificate by paying the appropriate amount.
This city is the county seat of Erie County. It is a major city of the Buffalo-Niagara Falls metropolitan area. According to the census of 2010, their total population was around 261,310 people, making it the second most populous city in the entire state. Buffalo has a total area of approximately 52.5 sq miles and has a population density of 6,656.2/sq mile.
The Kaleida Health and the Catholic Health System are two of the biggest employers in Buffalo. Other health care centers that you can find in the city include Spectrum Human Services, Crisis Services Hotline, Great Lakes Environmental & Safety Consultants, Inc., Buffalo Federation of Neighborhood Centers Inc., Medical Surgical Specialists, and many more. photo attribution: create-learning