The CNA training in Bronx, New York that is available for enrollment is listed in detail below. Included in the list are all the certified nursing assistant classes that you can enroll in within the city. Contact one of the schools on the list below to get more details about class schedules, program requirements, and the cost of tuition rates.
Bronx Community College
University Avenue & W. 181st Street
Bronx, NY 10453
(718) 289-5420
http://www.bcc.cuny.edu/
Hostos Community College Department of Continuing Education
500 Grand Concourse, Room 208B
Bronx, NY 10451
(914) 793-5882
http://www.hostos.cuny.edu/
Hostos Community College/ Lehman College Continuing Education
2501 Grand Concourse
Bronx, NY 10468
(914) 793-5882
Monroe College
2468 Jerome Ave
Bronx, NY 10468
(646) 393-8625
http://www.monroecollege.edu/
It is important that the information about a nurse aide on the Registry is up to date. It is the responsibility of the nurse aide to keep it updated. The employers of the nurse aides are also highly encouraged that they remind their employees so as to avoid any trouble in the future. Examples of important changes that the Registry must be informed about include change in name, address, contact number, and/or employer. Take note that there are no charges when an individual updates his records in the NYNAR.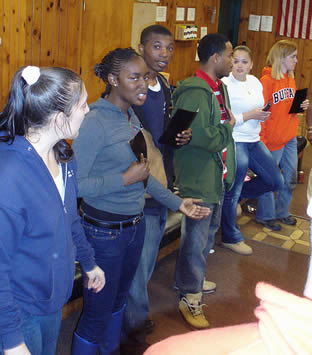 When updating, a Service Request form needs to be fill out and sent to the Registry. The form can be downloaded from: https://www.prometric.com/en-us/clients/Nurseaide/Documents/New%20York/NYNAServiceRequestForm20110818.pdf. An individual may also send the request to update in a letter form, which can be faxed, emailed, or mailed to Prometric. A processing fee of $15 is charged if the nurse aide requests to have a new copy of his certificate with his updated information.
CNA certificates for this state only last 2 years. Its expiration falls on the last date of the month that it was issued. All nursing homes and home care agencies are the ones that are responsible for recertifying and paying for the recertification process for its employees. The recertification process also needs the demographic data about the nurse aide to be provided along with the recertification forms.
Recertification fees cost $40. The payment must be paid in the form of a money order, state voucher, and/or certified check. Keep in mind that personal checks are not accepted. The payment must be made payable to the NYS Commissioner of Health, NYNA to Prometric. All payments must be sent along with the recertification forms. If the forms are received without the payments, they will be returned.
This is the northern most borough of New York City. It is also known to many as Bronx County. You can find this place just north of Manhattan and Queens. It is also located south of Westchester County. According to the latest census, their total population had reached up to 1,400,761 residents. It has a total area of approximately 57 sq miles and a population density of 32,393/sq mile.
Health care centers that you can avail within the area include Parkchester Medical Care PC, Riverdale Eye Care, Long Term Health Care, Soundview Medical Office Rental Inc., Urban Health Plan, Soundview Healthcare, Riverdale Mental Health Association Inc.,  Morris Heights Health Center, Optimum Family Medicine PC, 99 Bronx Lebanon Physician Network, and many more. photo attribution: create-learning