The nursing assistant classes in Long Island, New York that are currently available for enrollment are described for you below. For more information about enrolling in a program to enable you to become certified to work, please call the number for the school listed below. Schools displayed below have been approved by the state.
Fiorello H. LaGuardia Community College
31-10 Thomson Avenue,
Long Island City, NY 11101
(718) 482-5351
http://www.laguardia.cuny.edu/home/
If you want to become a nursing assistant in the state of New York, there are several different ways for you to do so. If have not received any proper education and training pertaining to the Fundamentals of Nursing, you will need to first find a CNA training class that is approved by the NYSDOH. These classes offer a total of 75 training hours and consist of classroom instruction and clinical training.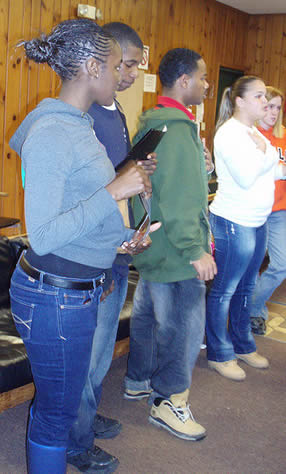 After completing the training, you will then become eligible to apply for the license exams, which care conducted by Prometric. The exams will consist of both written/oral exam and skills evaluation to determine your competency in knowledge and skills to take care of the patients. If you are able to pass all the tests, your CNA certificate and a wallet card will be sent to the mailing address that you placed on the application form.
If you were unsuccessful you will receive your score report that includes the diagnostic information of all the tests. You will be allowed to retake the exam up to more two times. During retests, you will only need to take and pay for the test that you failed in. After failing for the third time, you will be required to retrain before you will be allowed to take the tests again.
The exam results are commonly release one to two weeks from the date of the exam. If you failed to receive your results by then, please call Prometric at (800) 805-9128. For your security, the results will not be released or mentioned through the phone. If the notification for nonreceipt was received by Prometric within 30 days from the date it was issued, there will not be any additional charges except if the nurse aide asks for a duplicate copy of his score report.
This city is the westernmost neighborhood of New York City. This city is bounded by Astoria, East River, Hazen Street and Newtown Creek. According to the latest census, their total population was around 25,595 people. It was created back in the 1870s. Long Island is the most populated island in the U.S and is home to two of New York's airports, rts, LaGuardia and JFK International Airport.
Health care centers that you can find in the area include Bull Consulting Inc., Steinway Child & Family, Choice's Mental Health Center, Professional Service Centers, Community Healthcare Network – Financial Aid Counselor, Community Healthcare Network – Social Worker, and Paramount Healthcare Management Co Pvt LTD. photo attribution: create-learning