The certified nursing assistant instruction programs found in Corning, New York that are listed on this page are all the classes that are currently open for enrollment. For more information about applying for college and vocational classroom instruction in this town, please contact the school using the phone number listed.
Corning Community College
1 Academic Drive,
Corning, New York 14830
(607) 962-9241
http://www.corning-cc.edu/
Corning Community College Business Development Center
24 Denison Parkway West,
Corning, NY 14830
(607) 962-9241
If you want to become a nursing assistant, you will need to first undergo the proper education and training. You can get this by enrolling in a CNA training class that is approved by the NY Department of Health. These programs are required to offer 75 hours of training, which are divided into classroom instructions and practical skills training. You will be taught in different concepts such as the basics of nursing care, emergency care, the resident's rights and promoting their independence, infection control, and communication techniques. You will need to pass the criminal background check before you are accepted into a program. Take note that there are no minimum age requirements to be enrolled in training class.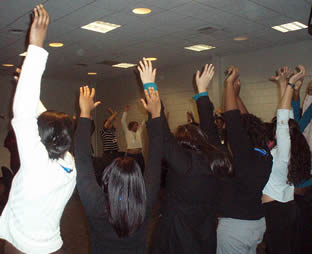 After completing the training. The next step is to apply for the license exams. When applying, you will need to provide proof that you were able to complete the necessary training, along with your application form. You can download a copy of the application form at https://www.prometric.com/en-us/clients/Nurseaide/Documents/New%20York/NYNARegistryApp20111006.pdf or you can get one from the training facility that you enrolled in.
There are also other candidates who may apply for the exams. These include nursing graduates and registered nurses from other countries. Before they can apply, the Department of Health will need to first determine their eligibility. The applicants will be asked to provide proof of their training and education such as a diploma or transcript. Registered nurses will be asked to submit along with their SS cards their nursing license.
Another way to gain entry to the NAR is to apply for reciprocity. When applying, the applicant must also show proof that he is a current nursing assistant that is registered to another state's NAR. In addition to that, he must have worked for a minimum of 7 hours within the past 24 months. There is also a required processing fee of $50 to be paid.
This city is situated in Steuben County. You can find it on the Chemung River. The city got its name from r Erastus Corning, an Albany financier and railroad executive. According to the latest census, their total population was around 11,183 people. It has a total area of 3.3 sq miles, where almost all of it is land. It has a population density of 3,489.5/sq mile.
Examples of health care providers and centers that you can find within the city include Gentiva Health Services, Guthrie Medical, Sussman Hal Doctor of Osteopathi, Physician Referral Service-Corning Area, Kinship Chemical Dependency Services, Hallinan Kathleen, and many more. photo attribution: create-learning