The nursing assistant training schools in Brentwood, New York that are open for enrollment are shown on this page. For more information about enrolling in certification instruction in this city, feel free to call the number to talk further with a course representative.
Long Island EOC Farmingdale State College Brentwood Campus
1090A Suffolk Avenue, Brentwood, NY 11717
(631) 434-3740 or (631) 434-6894
http://www.farmingdale.edu/
In order to become a nursing assistant, one can either apply directly to the NAR through reciprocity or take the competency evaluation exams. These exams are made in order to see if the nursing assistant candidate is capable in both knowledge and skills in taking care of the patients. To help with the exams, the New York State Department of Health has contracted Prometric to help in the development, administration, scoring, and the releasing of the results.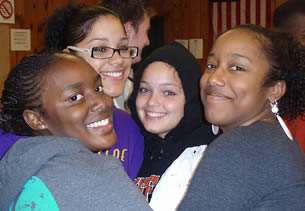 Their exams are to be taken only in approved testing centers. A nursing assistant training facility that wishes to administer the exams will need to apply for in-facility testing. They will need to fill out the application form (https://www.prometric.com/en-us/clients/Nurseaide/Documents/New%20York/NYNARequestforInFacilityTesting20111104.pdf) and get approval before they are allowed to administer the exams. Other candidates, such as those who are not currently employed in a nursing home or is employed in one that is not allowed to give in-facility testing, may take the exams in Regional testing centers.
If the nursing assistant candidate is not able to take the exams on the scheduled date, the nursing homes and training programs must inform Prometric no less than 5 business days.  All payments made for or by the candidate will be forfeited if no proper notice was given. Those who missed an exam because of tardiness will no longer be allowed to enter into the ongoing examination and the payments will also be forfeited.
The competency exams consists of a written and a clinical skills tests on the basic nursing skills and procedures. If a person has any problems with reading English, the applicant can request to take an Oral exam instead. In compliance with the provisions of the Americans with Disabilities Act, Prometric also gives special accommodations to individuals that have disabilities. A request for additional accommodations should be sent at the time the application to take the test is made.
This is a hamlet of the Town of Islip that is a part of Suffolk County. It was originally known as Modern Times but was later renamed. According to the census of 2000, their total population was around 53,917 people. It has a total area of about 10.1 sq miles, where all of it is land. It has a population density of 5,357.3/sq mile.
Health care centers that you can find in the area include Murphy Cleadous, Ropen Health Care Services Inc., Transitional Services of Ny Inc., Suffolk County Mental Health Centers, Brentwood Legion Ambulance Service Inc., Ross Health Care Center, and Ryan Healthcare Registry. photo attribution: create-learning