The facilities in Brentwood, Tennessee that offer CNA programs that are state approved and open for enrollment can bee seen here. If you have any questions about class curriculum, or certification requirements, you can call the facility phone number listed below.
Ravenwood High School
1724 Wilson Pike,
Brentwood, TN 37027
(615) 472-4800
The best way to start a career in the field of health is to become a nurse aide. Working as a nurse aide means that you will be working under the supervision of the registered nurses. You will help take care of the patients by providing the nursing care that is delegated by the nurses. Most of the these tasks involve routine and basic procedure like vital signs taking, help provide personal care, and assisting them in their daily activities such as bathing, dressing, exercising, ambulating, and many more.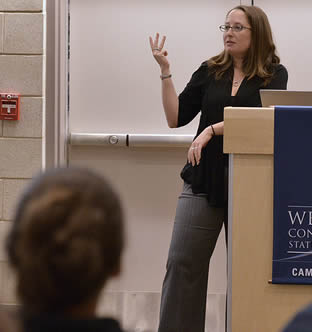 You must be certified to work as a nurse aide. You can only get certified by entering the Nurse Aide Registry. If you have no previous background in health care, then the only way for you to get into the NAR is by challenging the certification exam. This exam consists of a written/oral test and a clinical skills test. If you pass both of them, your name will be entered into the NAR.
Before you can apply, you will have to receive the proper training by enrolling in a 75-hour nurse aide training program. These programs are offered by different training institutions such as vocational and technical colleges, nursing homes, hospitals, private training centers, and even online. When selecting a program, just make sure that it is approved by the Tennessee Department of Health.
If you are a nursing graduate or a medic from the military, then you will no longer be required to retrain just to be able to apply for the exams. Those who have previously been certified in most U.S state can apply for reciprocity and challenge the competency exams without needing to retake a school course.
There are plenty of opportunities waiting for those who have a CNA certification. Not only will you have plenty of work waiting, you can also use the experiences you gain as a nurse aide to further your career. You can add other certifications that are only available to nurse aides such as a Medication Aide Certification.  A certified medication aide is a nurse aide who is trained to give selected medications to patients. CMAs still work under the watchful eyes of the nurses.
To be a medication aide, you must first complete an approved 75-hour training program. In this program, you will learn different concepts involving medication such as how to properly give them. To be eligible to enroll, you must be certified as a nurse aide and have at least a year's worth of experience working in a certified nursing home or assisted living facility.
Since the Bill to establish a CMA program was only created back in 2012, the Board of Nursing is still currently reviewing different applications for training program approval. Many of them will be approved and ready to accept students later on. If you wish, you can enroll in a program in another state or online and apply for reciprocity afterwards. For more information, please follow this link: http://health.state.tn.us/boards/nursing/PDFs/MEDICATION_AIDE_CERTFIED_FAQs.pdf.
The city of Brentwood is located in Williamson County. It is one of the suburbs of Nashville. According to the census of 2010, their total population had reached up to a total of 37,163 people. They have a population density of 676.7/sq mile. The total area of the city is approximately 34.7 square miles, where all of it is land.
The Cogent Healthcare and the Life Point Hospitals are two of the biggest employers that are in the city. Other health care centers that are located in the area include DaVita Dialysis Center, Sun Medical Express Walk-In Clinic, Coventry Health Care, Centre Healthcare Corporation, Health Care Guardian, GE Healthcare, Progressive Healthcare, PHS Correctional Healthcare, and many more. photo attribution: westconn