The certified nurse aide training conducted by vocational schools and colleges in Binghamton, New York that are shown on this page are all the classes that are open for enrollment. For more information about taking one of their medical programs, feel free to call the number provided.
Broome Community College
Mailing address: P.O. Box 1017, Binghamton, NY 13902
Physical location:  907 Upper Front St #1  Binghamton, NY 13905
Website – www.sunybroome.edu/
(607) 778-5000
The best way to enter the medical field today is to become a nursing assistant. This type of job is best for those who love to help other people without thinking about the monetary benefits. A nursing assistant helps take care of the ill, injured, disabled individuals that are found in both nursing homes and other long-term care facilities. They work under the supervision of the nurses and the medical staff.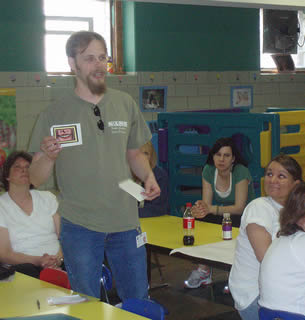 To become a nursing assistant in the state of New York, you must undergo a 75-hour training program. The program must be approved by the New York Department of Health to ensure that you will receive training that meets both the federal and state standards. Your training will consist of lectures and skills training both in the laboratory and the actual setting. You will be trained in the basics of nursing, ethics at work, therapeutic communication techniques, emergency procedures, and the resident's rights and how to promote their independence.
Before you are allowed to enroll in a program, you will need to pass the criminal background check. The check will be done in both federal and state levels. There is no minimum age requirement in order to be accepted in a training program.
After completing the training, the next step is to challenge the state competency exams, which are given by Prometric. Prometric is a testing company that was contracted by the DOH to help in the conducting, scoring, and showing the results of the competency exams. The exams will have two parts: a written/oral exam and a skills evaluations exam. If you pass both of them, you will gain entry on to the Registry and you will receive your license. The results are normally posted 5 days after you take the exams.
This city can be found in the Southern Tire of New York. It is situated very close to the Pennsylvania border. It is also the county seat of Broome County. According to the latest census, their total population was around 47,376 people. This city has a total area of approximately 11.0 sq miles and has a population density of 4,300.9/sq mile.
The Greater Binghamton Health Center, the United Health Services, and the Lourdes Hospital are three of the biggest employers in the health care industry in the city. Other health care centers that you can find in the area include Binghamton Gynecology's, Lourdes Physician Network, Nichols Abram DR, Broome Developmental Center – High Risk Birth Clinic, St Andrews Neuro Science Yield and many more. photo attribution: create-learning