The nursing assistant classes in Bayside, New York that you can find listed on this page offer the most up to date programs that you can enroll in. For additional details about enrolling in certification training in the city, you should contact a school administrator.
Queens borough Community College
222-05 56th Avenue, Bayside, NY 11364
(718) 631-6343
http://www.qcc.cuny.edu/
An active or valid CNA license is a requirement to be able to work as a nursing aide in a nursing home or other healthcare facilities. The nursing aide licenses in the state of New York are only valid for up to two years. Its expiration date is on the last date of the month that it was released to you.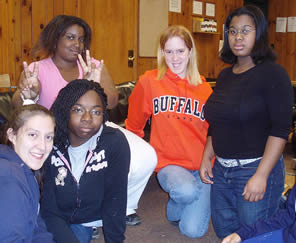 A notice is sent to your mailing address on the Registry 45 days before the expiration date of your license. That is why it is important to notify the Registry if you ever change your address. Keep in mind that the notice only serves as a reminder to renew your license and is not needed in the recertification process.
To become eligible for renewal, you must have worked for pay 7 hours as a nursing aide. In this state, the employers are the ones who are required to do process and pay the fees for recertification. If you are currently not employed, your license will be recertified for 24 months starting from the last day that you worked as a nursing aide in New York.  If you are eligible for recertification, your last employer will be the one who will process the application form and pay for its fees.
It is important that the license is renewed before it expires. An expired license may only be renewed if you retest, or retrain and retest, depending on your certification route. If you have a lapsed license but still has a good standing, you may continue to work only in the healthcare centers that you are currently working in. This of course, is provided that the healthcare center immediately submits or already has submitted the requirements for certification to Prometric.
This is a neighborhood situated in the northeastern section of New York City borough. It is considered as one of the most expensive areas to live in Queens. This neighborhood is included in the Queens Community Board. According to the latest census, their total population was around 83,105 people. Surrounding areas include Francis Lewis Boulevard, Grand Central Parkway, Cross Island Parkway, and Little Neck.
Examples of health care providers that you can find serving the neighborhood include DR Micheal Baron, Premier Health Care, Young Adult Institute, Medical Health Care Assoc, North Shore Medical, Bayside Dialysis Center Inc., Comprehensive Medical Offices, Childrens Medical Group, Primecare Medical, and many more. photo attribution: create-learning