Enrolling in certified nursing assistant classes in Kansas provide you with the opportunity to be able to apply for the certification exams and become eligible to work as a nursing assistant in the state of Kansas.  There are several ways in which you can acquire eligibility to work as a nurse aide in this state, such as through reciprocity and by finishing at least one semester of nursing education. However, if you are not undergone such situations, enrolling in a state approved class is the best way to become certified as quickly as possible.
CNA Classes in Kansas by City
Kansas is one of the states where the older population is growing more rapidly throughout the years.  They are also the ones which employ about 20,000 nursing aides in healthcare facilities such as nursing homes, hospitals, and private institutions.  As such, there is a wide prospect of employment in the state for nursing assistants.  The demand can also be attributed to the ever increasing cost of hospitalization and the improvements in healthcare technology which lengthen the lifespan of people.  Due to this, the state is now looking for more and more healthcare workers to work in their state.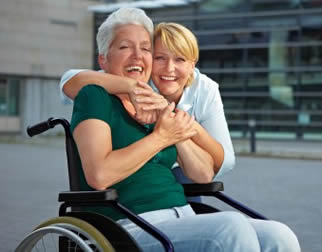 There are various schools and facilities which offer training for nursing assistants at several locations. One can acquire the training either for free or at a cost which can range from $500 to $800.  The course will teach you the basic skills and knowledge which you need when you work as a nursing assistant.  They include bathing, feeding, grooming, administering medications, and informing patients about health issues concerning them.  They also take a patient's vital signs and record their improvements and healthcare progress.
Training requirements include a high school diploma or GED, criminal background check showing good standing, physical exam, and the absence of any contagious disease.  One needs to take the state competency examinations within two years of finishing the CNA training program.  The exam costs are sometimes included in the tuition paid at the beginning of the course.  It consists of two parts, written and practical, and one should be able to pass both these exams in order to become certified. Visit this page for more details about the current nursing assistant certification requirements in Kansas.
Various training facilities are available such as those in the Allied Health Career Training in Wichita, Mitchell County Hospital Health Systems in Beloit, Hutchinson Community College in Hutchinson, and the Good Samaritan Society in Hutchinson.  You can also get the training in other nursing facilities, adult care homes, and assisted living facilities.  Just make sure that the facility is approved by the Health Occupations Credentialing office and their employees are approved by the Kansas Bureau of Investigation.
The average salary for a CNA in Kansas is about $23,000 per annum and this could be higher or lower depending on your length of work experience, location and type of employer. The hourly rate can start at $10.82 to $11.07 also depending on the preceding factors.  This translates to an annual income of which can range from $17,596; $19,930; $22,430; and $29,700. This does not include other benefits which are sometimes offered to those who work on a contract such as medical insurance, paid vacations, and other benefits.