The nursing assistant programs conducted by schools in Lawrence, Kansas that are listed here offer the most recent training that is open as of the making of this page. Contact the facility to speak with a course director about how you can enter their certification class.
Lawrence Centennial School USD 497
110 McDonald Drive, Lawrence, KS 66044
(785) 832-5000
http://www.usd497.org/
There are a lot of requirement in the state of Kansas that are very much similar to other U.S states in order to become certified to work as a nursing assistant. Like many others, you will be required to enroll in and complete a state-approved training program before you will be allowed to take the license exams. Taking the license exams is the only way for you to get your name entered in the state's Nurse Aide Registry. The state will not allow any nursing assistant to work in a nursing facility if he/she is not able to pass the test.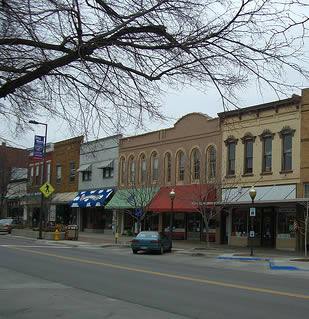 To ensure that you will become eligible for the exams, you should only enroll in a program that is certified by the state. These course are required to provide at the minimum, 90 hours of instruction that contain both coursework/lectures and hands-on task practice. Once you complete the program and get the authorization to take the exams from the state, you can then apply for it. If you pass the test, you will get your license and be a certified nursing assistant. Call the registry to get more information about how you can qualify for a nurse aide license at (785) 296-6877.
Registered nurses from other countries are also welcome to apply for the exams. They will only be required to provide proof of their training and education such as transcript of records, and meet the minimum required number of hours for clinical experience. Nurse aides that come from other states are also able to work by applying for reciprocity. One is still obligated to take the license exams to get their name entered in the Registry. Before they are allowed to take the exams, they must first be preapproved and go through a background screening since the state does not offer reciprocity to all states.
This city is the county seat of Douglas County. It is the 6th largest city in the state of Kansas. You can find it on the northeastern part of the state. It is only a few miles east of Topeka and about 41 miles west from Kansas City. It is also known as "Larryville". It is a principal city of the Lawrence, Kansas, Metropolitan Statistical Area. According to the census of 2010, their total population was estimated to be at 87,643. They had an estimated population density of 3,100/sq mile. Lawrence has a total area of approximately 28.7 sq miles, where 0.6 square miles of it is water.
Examples of health care centers that are found in Lawrence, KS include Heartland Medical Clinic, Criticare Home Health Services Inc., Health Care Access, Pediatric and Adolescent Medicine PA, Wound Healing Center, Haskell Health Center, Lawrence Internal Medicine PA, The Women's Healthcare Group, Kansas Medical Clinic, Lawrence Occupational Health Services, Pioneer Ridge, and many more. photo attribution: sirexkat