The certified nurse aide training courses open for enrollment in Garden City, Kansas are all listed here. If you know of other listings that meet KDADS requirements and are approved and found in this city, please contact us and we will add them to the list below.
Garden City Community College
801 Campus Drive,
Garden City, KS 67846
(620) 276-9561
http://www.gcccks.edu/
(Also offers refresher courses)
The nursing assistant training classes in the state of Kansas are open to all those who wish to start a career in healthcare. Although it is open, each class has a different requirement upon enrollment. The state requires that you must be at least in high school level to be enrolled in a class.  These classes are offered by different institutions such as colleges, high schools, and healthcare centers. When you are looking for a program to enroll in, you should only select those that are approved by the state. These classes are required to offer the students a total of 90 hours of training, which will already include the necessary clinical hours.  Depending on the class you enroll in, it will take you an average of 8 to 13 weeks to complete your training.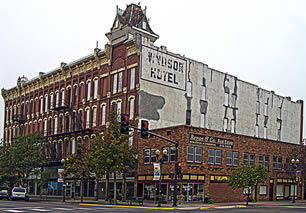 Once you are through with your training, the next step for you to do is to take on the license exams. Before you are able to do so you have to apply for the license exams and wait for the state's Authorization to take the tests. Nurses that come from other countries are also welcome to apply for the certification exams. If you pass the exams, your name will be entered in the registry. Becoming licensed is the only way that you can work legally in Kansas as a certified nursing assistant. For more details about the requirements call the registry at (785) 296-6877 to speak with a representative who can help answer any questions. You can also access their online database and check licensure status from their website at www.ksnurseaidregistry.org.
Garden City is the county seat of Finney County. According to the last census, their total population was at 26,658. They had an estimated population density of 3,100/sq mile. Garden City has a total area of approximately 8.5 sq miles, where all of it is land. Major roads that you can use to get to this city are U.S. Route 400 and U.S. Route 50. Both these highways will intersect with U.S. Route 83.
Health care providers whose services you can avail in the city include Pioneer Health Network, In His Image Christian Counseling, Ekm Family Center PA, Plaza Medical Center, Siena Medical Clinic At St Catherine Hospital, High Plains Wellness Center, Garden City Dialysis Center, Fry Eye Associates, Sandhill Orthopaedic & Sportsmedicine, NovaCare Rehabilitation, Area Mental Health Center, and Wound Care Center. photo attribution: kansasphoto