The nurse aide programs you can find in Concordia, Kansas that are open for enrollment are listed here. If you want to know about their fees, schedules of classes and enrollments, just call the number below each school listed below.
Cloud County Community College Allied Health
2221 Campus Drive, P.O. Box 1002,
Concordia, KS 66901
(785) 243-1435
http://www.cloud.edu/
(Also offers online courses)
Becoming a nursing assistant is one of the best options to enter the medical field right now. To become one, you will need to first enroll in a certified training program. Although the programs are open to anyone who wishes to have a career in healthcare, you still need to be at least in high school level to be accepted in one. As a nursing assistant student, you will be spending a total of 90 hours for your training.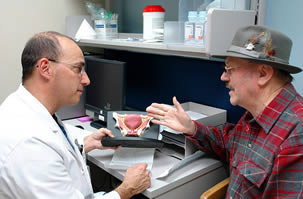 Your training hours will be divided into lectures and clinical experiences. You will be trained on different nursing skills such as assisting in bathing, feeding, dressing, ambulating, taking the vital signs of the patients, and even assist in emergency procedures. You will take up the different concept of the Fundamentals of Nursing which will guide you in performing your roles as a nursing assistant.
After you complete your training, your next step is to take on the license exams. By graduating from a state-approved program, you will be eligible to apply for it. The exams have a written and manual test component. If you are able to pass both parts of the exam, you will then be given your license and become a certified nursing assistant.CNAs from other states who are applying for reciprocity are also required to take the state's tests to get their name entered in the registry.
This city is the county seat of Cloud County. It is situated on the Republican River which is in the Smoky Hills region. It was founded in 1871 by James M. Hagaman. The name of the city was taken from Concordia, Missouri. According to the census of 2010, their total population had reached up to a total of 5,395 and a population density of 1,600/sq mile. Concordia has a total area of approximately 3.4 sq miles, all of it is land.
Health care providers that are found in the area include Saline County Dialysis, Angel Square, Pawnee Mental Health Services, The Family Care Center, Breault Mark DC, Kerr's Counseling, Cloud County Health Center Lifeline Emergency, and many more. photo attribution: armymedicine