The certified nursing assistant schools available in Paola, Kansas are listed in detail below. If you know of other Kansas Department for Aging and Disability Services recommended listings that are being offered, please contact us and we will add them to the page.
Ft. Scott Community College
501 South Hospital Drive, Suite 300, Paola, KS 66071
(913) 294-4178
http://www.fortscott.edu/
The main requirement to be able to work in the state as a nursing assistant is to get a nurse aide license. To do that, you must be able to get your name entered in the state's Nurse Aide Registry. It will only be entered there if you are able to pass all the tests in the CNA license exams. Before you are allowed to take the exams, there are a number of prerequisites that you will need to comply with. You will be required to spend a set of hours in classrooms learning the different topics of the Fundamentals of nursing, in skills training, and a nursing facility for your clinical experience. At the end of your training, you must have at least 90 hours of training to be eligible to apply for the exams. You should only enroll in a program that is certified by the state.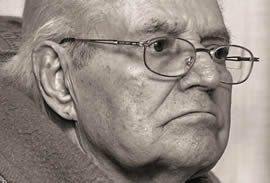 After you become eligible, you can then send in your application along with the necessary documents. One of the most important documents that you must send is the results of your criminal background checks. If you are not able to pass the background checks, you will not be allowed to proceed and become a  licensed. When you arrive to take the test you will need to submit your social security number for identification and present two I.D's including one photo I.D. In addition you will need to score 75% or better on the exam in order to pass. You can call a representative from the Kansas Nurse Aide Registry by calling (785) 296-6877 to learn the latest criteria for certification.
Paola is the county seat of Miami County. According to the census of 2010, their total population was around 5,602 people. It has a total area of approximately 4.4 sq miles, where only 0.3 square miles of it is water. The last estimated population density of the city was around 1,300/sq mile.
Examples of health care providers and centers whose services you can avail include Va Paola Clinic, Associates In Family Care Inc., Olathe Medical Services, Medicalodges Paola, Children's Clinic Miami County: Powell Charles MD, Kansas Orthopedic Specialists, Heads Up Online, Elizabeth Layton Center, Adult Education Center, and many more.