The certified nurse aide training course being given by facilities in Anthony, Kansas that are open for you to enroll in are all shown on the list. For more information, please call the number provided below to talk with a representative from the school.
Anthony Community Care Center
212 North 5th Avenue, Anthony, KS 67003
(620) 842-5187
http://www.anthonycommunitycare.com/
If you want to become a nursing assistant in Kansas, then you have to comply with the different requirements. Among them, one of the first things that you need to do is to find a training program to enroll in. Before you enroll in one, you should make sure that the program is certified by the state or else you might not be allowed to apply for the exams afterwards.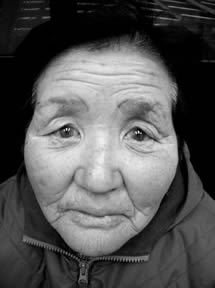 After you graduate from the program, which will take you less than 13 weeks, you can then apply for the CNA license exams. There are also several things that must be completed as well before you meet all the requirements. You should be able to pass both the federal and state background checks. If you are not able to do so, you will not be allowed to proceed. Records such as abuse of theft may be used as grounds for the rejection of your application.
To get your name entered in the state's Nurse Aide Registry, you must be able to pass all the tests. Once it is there, you will be eligible to work in any nursing facility you select. Keep in mind that the licenses in this state need to be renewed every two years. You can either renew it through online or mail. Visit the website for the Kansas Nurse Aide Registry at www.ksnurseaidregistry.org or call (785) 296-6877 to talk with an associate about current requirements.
Anthony is the county seat of Harper County. Laid out in 1878, the town was named after George T. Anthony, who was the governor at the time. According to the census of 2010, their total population was around 2,269 people. They had an estimated population density of 1,500/sq mile. The total area of the city is approximately 1.5 sq miles, where all of it is land.
The health care centers and providers that are currently serving this city are Horizons Mental Health Center, Anthony Medical Center – Primary Care Clinic, Stranathan Sidney DO, Anthony Medical Center – Paul Pappademos MD, George Earl MD, Hawkins Linda L MD, Harper Hospital & Rural Health Clinics, Knapic Chiropractic, Outpatient Specialist Clinics, Hospital District #6 of Harper County, DNA Paternity Testing Centers, and Axtell Clinic.