The CNA training schools in Olathe, Kansas that are available for enrollment are listed below. Included in the list are colleges, high schools, and community training centers that offer certification classes that are approved by the Kansas Department for Aging and Disability Services.
Kansas College of Nursing
924 East Highway 56, Olathe, KS 66061
(316) 871-8881
http://kansascollegeofnursing.com/
(Also offers refresher courses)
Good Samaritan Society
20705 West 151th Street, Olathe, KS 66061
(913) 782-1372
http://www.good-sam.com/
For you to be able to work as a certified nursing assistant, you must be able to pass the state certification exams. There are several options for you to choose to become eligible to take the license exams. One of the simplest ways is to finish a nurse aide training program. These programs are found almost all over the state and are offered by a number of training facilities because of its high demand. To ensure that you will be able to take the exams, you should select CNA classes that are approved by the state. Applicants will also be required to submit fingerprint cards, IDs, immunization histories, as well as other documents like school transcripts.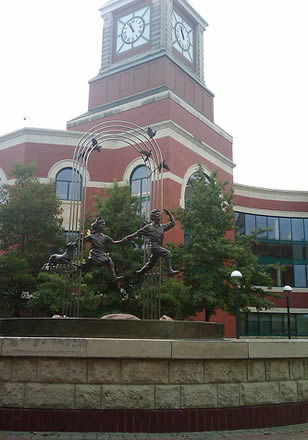 Nurses from foreign countries are also allowed to apply for the nursing assistant exams. They will need to show proof of their training as well as meet the minimum required number of hours for practical training. Nurse aides from other states that are applying for reciprocity are also not exempted from taking the exams.  Getting your name entered in the Nurse Aide Registry is the only way for you to become eligible for work in a nursing facility. To get it entered, you will need to pass all the tests in the license exams. The exams are often composed of two parts, a written exam and a knowledge demonstration on the basic nursing skills. You can speak with a representative from the Kansas Nurse Aide Registry at their phone number (785) 296-6877 to get answer to any questions you have about licensing.
This city is the county seat of Johnson County. It is considered as a suburb of Kansas City, MI. This city is bordered by Lenexa, Overland Park, and Gardner. The name of the city was given by its founder Dr. John T. Barton. It is a Shawnee word meaning "Beautiful". With a total population of 125,872 and a population density of 2,300/sq miles during the 2010 census, they are the 5th most populous city in the state. It has a total area of approximately 54.5 sq miles, where all of it is land.
Examples of health care facilities and providers that are in the city include DaVita Dialysis Center, Kvc Behavioral Healthcare, Care Express, The Permanent Headache Solutions, Take Care Clinic, Johnson County Mental Health Center, Olathe Medical Service Inc., Covenant Healthcare, Alterra Healthcare, Pathway to Hope, Adolescent Center for Treatment, Health Partnership Clinic of Johnson County, and many more. photo attribution: lach