The CNA programs provided by schools in Topeka, Kansas that are open for you to enroll in are listed below. Included in the list are all the KDADS approved licensure classes that are available as of the making of this post.
Washburn Tech
5724 Huntoon Street,
Topeka, KS 66604
(785) 228-6392
http://www.washburntech.edu/main/index.html
School administrator: Rita M Davenport
(Offers refresher courses)
If you want to become a nursing assistant in Kansas, you will be required to undergo training in state-approved CNA classes. These programs are required to offer a minimum of 90 hours of training, which will already include the necessary clinical hours. Depending on the program you enroll in, it will take you an average of 2 to 3 months to graduate from your program. As a student, you will take on different topics of the Fundamentals of Nursing such as infection control, mental health, rehabilitation, communication techniques, recording and measuring vital signs, First Aide, Heimlich Maneuver, CPR, and different medical terminology. You will also be trained on the basic nursing skills which you will use to take care of the patients/residents.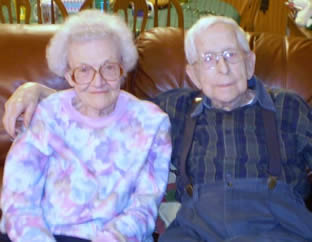 All of those mentioned skills above will be tested when you take on the state's nursing assistant exams. The license exams for Kansas are conducted by the Health Occupations Credentialing KDADS. To be accepted to the exams you must complete an application with a test fee. When you arrive at the testing location you must have two forms of I.D, that includes one government issued photo I.D. You will also need to provide your social security number for identification purposes. Passing all the tests is the only way to get your name entered in the state's Registry. Currently you must score at least 75% or better on the nurse aide test in order to receive a certification. Call Health Occupations Credentialing at (785) 296-1250 for the latest details about qualifications. For additional information regarding the Kansas Nurse Aide Registry you can visit their website at  www.ksnurseaidregistry.org or call their help desk phone number at (785) 296-6877.
Topeka is the county seat of Shawnee County. It is also the state capital of Kansas. The city is located along the Kansas River and is in the northeastern part of the state. This city is also known as Capitol City, Top City, or T-Town. The name of the city can be translated into "to dig good potatoes". It is a word from the language of the Kansa and the Ioway. According to the 2010 census, their total population was at 127,473. They had a population density of 2,200/sq mile. The total area of the capitol city is approximately 57.0 sq miles, where almost all of it is land.
The Stormont-Vail and St. Francis Hospital are the two major hospitals that can be found in the city. Other health care centers that are also located in the area include Sunflower Prompt Care, Lincoln Center Obstetrics & Gynecology, Stormont-Vail Behavioral Health Services, Lincoln Center Ob/Gyn PA, Beckley Chiropractic Clinic, Heartland Clinical Consultants, K Vc Behavioral Healthcare, Valeo Behavioral Health Care, Minor Med Inc., and many more.