The certified nursing assistant schools you can join in Iola, Kansas that are currently being offered in the area are listed on this page. For any questions about their training courses, please call to speak to an administrator for one of the facilities listed below.
Allen County Community College
1801 North Cottonwood,
Iola, KS 66749
(620) 364-1367
http://www.allencc.edu/
To get started toward gaining your nurse aide license and being able to work in the state of Kansas you will need to join a training course. Instruction programs need to be certified by the Kansas Department for Aging and Disability Services also known as KDADS. CNA classes are required to provide a specific curriculum that includes at least 90 hours of teaching with both coursework and skills practice.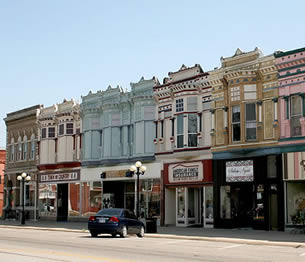 One of the best ways for you to get your name entered in the Registry is by taking the license exams after you completed your training program in the state. If you feel that you are still not ready, you may postpone taking the exams for up to two years otherwise you will need to undergo retraining. The exams in this this state are handled by the state registry. Their exams are composed of a written and a skills demonstration exam. To get your name entered, you need to be able to pass all the tests. Before you are able to take the exams, you will need to get the Authorization to take the test from the state.
The state of Kansas is stricter when it comes to the CNAs that work in the state because it does not extend reciprocity to every state. Those who wish to become a nursing assistant in this state must be able to take the license exams. These exams are not waived to even those who are applying for reciprocity.
This city is the county seat of Allen County. It is on the northwestern part of the county just along the Neosho River. It was founded in 1859 and was named after Iola Colborn. According to the census of 2010, their total population was around 5,704 residents. It has a total area of 4.2 sq miles, where all of it is land. It has a population density of 1,400/sq mile.
There are a number of health care providers that you can choose from that are located in the city. Examples of some of them are The Family Physicians, Armato Andrew A DR, Wolfe Brian D MD, Spears Tim DO, Lohman Rebecca L. MD, Handshy Medical Clinic, Community Health Center of SE Kansas Dental Clinic, Counseling Therapy Inc., and Southeast Kansas Mental Health Center. photo attribution: ricoslounge