The CNA Classes in Wichita, Kansas that are listed on this page offer the state approved instruction currently being offered in the city. Call to speak with a school adviser about how you can enroll and qualify to take the state exams.
Allied Health Career Training, LLC
800 E. 1st Street,
Wichita, KS 67202
(316) 854-3892
http://www.alliedhealthcareertraining.com/
(Also offering other allied health courses)
Midwestern College
7607 East Harry Street,
Wichita, KS 67207
(316) 684-5122
http://www.midwesterncollege.org/
Riverside Village, Inc.
777 North Mclean Blvd.,
Wichita, KS 67203
(316) 942-7000
Homestead Health Center
2133 South Elizabeth Street,
Wichita, KS 67213
(316) 262-4473
http://www.homesteadhealthcenter.org/
We Care Online
2177 West Bella Vista,
Wichita, KS 67203
(888) 932-2501
(Online course)
http://www.wecareonlineclasses.com/
Wichita Area Technical College
4501 East 47th Street South,
Wichita, KS 67210
(316) 677-1500
(Offers refresher courses)
http://watc.edu/
It is not that hard to become a nursing assistant in Kansas. For you to be able to work in the state, you will need a certification that you can only get once your name is entered in the state's Nurse Aide Registry. In order to get your name entered, you will need to comply with the different requirements such as taking the nurse aide license exams. You are required to enroll in a CNA training program to gain the knowledge and skills that you will need to take care of a patient. To get into one of these programs, you should at least reach high-school level. These programs will take an average of 8-13 weeks to complete. When you graduate, you will have a total of 90 hours of training, which are divided into lectures and skills training. Some of the skills you will be studying and practicing are: range of motion exercises, observation/recording, communication, infection control, safety procedures, measuring vital signs (blood pressure, respiration, pulse, temperature), cPR, First Aid, Heimlich Maneuver, nutrition, feeding, dressing, bathing, catheter care, grooming, restorative care, dealing with dementia, and transporting residents.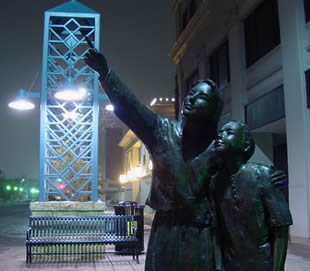 Once you complete your training, you will become eligible to apply for the license exams. If you feel that you are not yet ready, you may postpone in taking it for up to two years. When you apply, you will need to submit the appropriate application forms and wait for your approval from the board to take the tests. For any questions, you can follow this link: http://www.kdads.ks.gov/HOC/Cert_Nurse_Aide/CNA_Index.html. You can also call (785) 296-6877 to speak with a representative of the Kansas Nurse Aide Registry. In some cases those who have previously been employed and certified may be able to challenge The Nurse Aide Test. You should call the registry to learn more if you feel you may qualify.
This city is the county seat of Sedgwick County. It can be found in South-central Kansans and is located along the Arkansas River. This city is one of the primary cities of the Wichita metropolitan area. It is also known as "The Air Capital of the World" because it is the home of the world's pioneers in aircraft. According to the census of 2010, their total population was around 382,368. Wichita is the largest city in the state of Kansas. It has a total area of approximately 165.9 sq miles and has a population density of 2,300/sq mile.
Health care centers that are found in the city include Via Christi Wichita Health Network Via Christi Family Medicine, The Center for Same Day Surgery, The Hunter Health Clinic Inc., Brookside United Methodist Church, Quality Health Care, Fresenius Medical Service, Hershberger Medical Group, Preferred Mental Health, Internal Medicine Specialists, Maxim Healthcare, Orthopedics and Sports Medicine, and many more.