The nursing assistant classes you can enroll in within the town of McPherson, Kansas as of the making of this post are listed here. If you know of a different listing that is KDADS approved and available in McPherson, please contact us and we will add it to the page.
The Cedars Retirement Community
1021 Cedars Drive,
McPherson, KS 67460
(620) 241-0919
http://www.thecedars.org/
For those who wish to become a nursing aide, it is highly recommended that you know what the different requirements to become one are. This will make thing a lot easier for you. As a nursing assistant, not only will you be given access to the medical field, you will also be given the basic experiences in the healthcare service. The first step in your journey is to find a CNA program that you can enroll in. Before you are allowed to handle any patient/resident, you should be well equipped with the proper knowledge and skills to do so. It is important that at the end of your training, you should have at total of 90 hours, which will already include the necessary hours of practical training.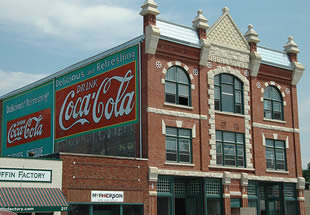 If you are able to complete a state-approved program, you will become eligible to apply for the exam. Nurses from other countries are also welcome to apply for the exams if they are able to provide proof of their training and meet the other prerequisites. Taking the exams is the final step to become a certified nursing assistant in this state. For more information, you can check this site out: http://www.kahsa.org/files/public/CNA_CurriculumGuidelines.pdf.
Those that worked as nurses in a different country, they are very welcome to apply for a certification as a nurse aide. All they have to do is to show some documents that shows their training and experiences. Such documents like transcripts of records, or job histories. They will also have to complete the required hours for training. You can get more information about the qualifications required from a representative of the Kansas Nurse Aide Registry by calling (785) 296-6877.
This city is the county seat of McPherson County. It is situated in the central portion of Kansas. Founded as a town in 1872, it was named after Union General James Birdseye McPherson, who was a general during the American Civil War. According to the census of 2010, their total population had reached up to a total of 13,155 people. It has a population density of 2,100/sq mile. The total area of McPherson is approximately 6.2 sq mile.
Examples of health care centers that are in the city include Client Centered Counseling, Advanced Physical Therapy, Christian Counseling of McPherson, Barnt Chiropractic Office, Family Dental Center, Prairie View, Central Kansas Foundation, Robertson Chiropractic Center, Community Foot Clinic of McPherson, Associates In Women's Health PA, and Associates In Women's Health PA. photo attribution: randyread