You can find all of the available CNA classes in Alabama on this page listed by city. To get more information about which training programs are open for enrollment click on a city link below. From each city link you will discover the training facility name, phone number and address. You can frequently find instruction to become a certified nursing assistant in public schools, colleges, vocational facilities and nursing homes.
State requirements change frequently so you should always make sure the program you enroll in is approved by the state in which you wish to work. CNA classes must meet state certification requirements and qualify you to take the state license exams.
CNA Classes in Alabama by City
How to Become a Certified Nursing Assistant in Alabama
CNA classes in Alabama provide you with a way to work as a nursing assistant in the state.  It is required that you finish a state-approved training program before you can take the state competency examinations.  The exams are conducted in two specific parts and are a written nursing fundamentals test, and a competency skills test. Completing the exams will get you certified and included on the state registry which will allow you to work as a nursing assistant in healthcare facilities like nursing homes, clinics, and hospitals.  The job opportunity for such types of jobs is growing in the state of Alabama and one will always be able to find one waiting for him after his graduation in either the public or private health services.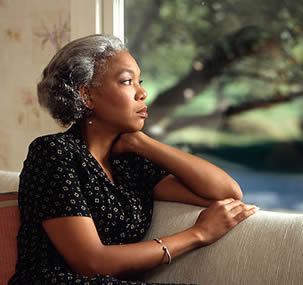 Information About the Alabama Nurse Aide Registry
The Alabama Certified Nurse Aide Registry is the one who handles the licensing as well as maintains the state's registry of nursing assistants.  They are the ones who impose the rules and regulations for training centers and nursing assistants.  Although they do not keep records of past employments of those who are in their registry, they do provide disciplinary sanctions to those who have violated rules such as abuse of a resident, misappropriation of a resident's property, and neglect of a resident.  The current coordinator is Mr. Ron Holland and you can reach him at (334) 206-5169.
How Much Does a CNA Make in Alabama
The salary for a CNA in Alabama can vary depending on the type of position that he or she has.  Nursing assistants in a correctional facility can earn about $29,000 yearly whereas those working in hospitals can earn as much $33,000.  There are also those who work as companions which has an annual salary of about $19,000 a year. The hourly wage can be from $8 up to $12 depending on your location and the institution where you work. Salary can range from $7.89, $8.72, $10.11, $11.47, and $13.82.
What Is the Job Outlook of a Nursing Assistant
There are also other benefits which can be derived from working as a CNA.  There are paid vacations, free medical check-ups and immunizations, as well as pension plans for those who are in full-time jobs. According to a recent survey, Alabama has about 5% higher salary range for nursing assistants than in other state's nationwide and they also have a high percentage of job openings for such positions. Work can be found in nursing homes, home health institutions, hospitals and doctor's offices.  The rise in work demand for nursing assistants in Alabama are projected to continue for up to four years and so applicants and enrollees should expect a positive outlook for work.
Requirements to Become a Nursing Assistant in Alabama
Certification is only allowed within 24 months from finishing a CNA training program from a state-approved institution.  The certification is also renewed every 2 years and there are some requirements such as working for at least 8 hours for pay under the supervision of a nurse for the past two years.  There are some types of work which cannot be admitted as work hours such as working in a doctor's office.
Applicants can look at the state's Department of Health website (www.adph.org) to learn more about the state's requirements and programs about CNA training.  There is also a list of state-approved training programs in that website which can help you select the best option near you. You can read the complete list of nursing assistant certification requirements in Alabama at this link.