The nursing assistant classes in Selma, Alabama that are licensed by the state are listed on this page. For more information about how you can enroll in training and receive your certification on the state registry, please call the phone number shown below.
Cedar Hill Assisted Living Facility
1300 Old Orrville Rd.,
Selma, AL 36701
(334) 875-1225
There are several requirements before you can work as a nursing assistant in the state of Alabama. First you will need to attend classes that teach you the fundamentals of nursing and prepare you for taking the certification exams. Nurse aide schools must be state approved and provide the appropriate amount of instruction. during your course you will learn many different health care procedures and tasks and get to practice them in a live clinical setting.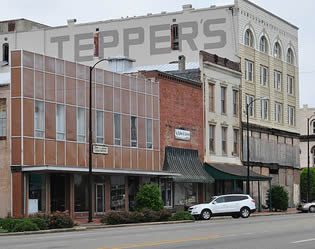 After completing training you will need to apply and submit your school transcripts to take the nurse aide license exams. The exams are offered in two parts which are a manual competency test, and a written skills test. Upon completion of your testing you will be notified of your results. If you passed successfully you will be placed on the Alabama nurse aide registry. Those placed on the registry will be listed there for 24 months. If you do not work for at least one eight hour shift during that time you will be removed from the registry and may need to retrain. Call the registry at (334)206-5169 to receive more details about the latest requirements.
This city is the county seat of Dallas Count, Alabama. You can find this city on the banks of the Alabama River. The city is also known as the Queen City of the Black Belt and the Butterfly Capital of Alabama. According to the census of 2010, their total population was around 20,756 people. It has a total area of 14.5 sq miles, and has a population density of 1,503.1/sq mile.
Examples of health care facilities that you can find serving the city include STD Test Express, Alabama Health Network, Dialysis Fresenius Medical Services, The Diabetic Shoppe Inc., Prohealth Selma Community Center, Dialysis Fresenius Medical Services, Physicians Solutions, Crown Health Care Laundry Services Inc., and Health Care Solutions. photo attribution: south_2007