The state approved nursing assistant schools in Sheffield, Alabama that are listed on this page are all the classes that are open for enrollment. If you wish to become certified you will need to enroll in one of these licensed training courses. Call the facility to get the latest details about how you can sign-up.
Morningside of Sheffield
413 Cox Blvd.,
Sheffield, AL 35660
(256) 381-1058
Website: http://www.morningsideofsheffield.com/
There are a couple requirements you will need to meet if you want to become a nursing assistant in the state of Alabama. Most importantly you must attend a state approved training school and pass the nurse aide certification exams. Training in the fundamentals of nursing and clinical experience can often be done at local nursing homes, colleges and private vocational schools. You will need to make sure the classes meet state curriculum standards and are approved by the state toward meeting certification requirements.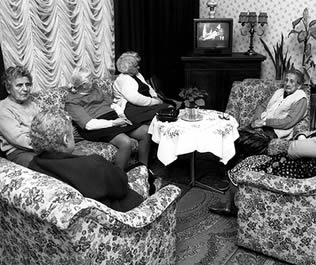 Once you have passed the instruction aspect you can apply to take the license tests. These tests are conducted in two separate parts a manual skills, and a written competency exam. You must pass them both to gain access on the registry and be authorized to work. To remain in good standing with your certification it is necessary to submit work verification. This can be as little as showing that you worked in a hospital, nursing home, mental facility, home health agency, or hospice agency for at  least 8 hours every two year period. You can call the registry to get the latest news about current qualification by calling  (334)206-5169
This city can be found in Colbert County. It is a part of The Shoals MSA. According to the last census that was taken there, their total population was around 9,652 people. It has a total area of 6.6 sq miles, where all of it is land. Its population density is estimated to be 1,462.4/sq mile.
The main hospital that has been serving this city for years is the Helen Keller Hospital, which was formerly known as Colbert County Hospital back in 1921. Other health care centers that you can find in the area include Colbert Ob-Gyn PC, Women's Clinic Shoals, Advanced Physic, Valley Regional Cancer Center, Heart Health Center, and Care Plus Medical Clinic. photo attribution: ulrichkarljoho