The certified nursing assistant schools offering instruction in Oneonta, Alabama are all available for you to enroll in. For more information about their curriculum and certification training, please call the number provided below.
Magnolia House
100 Forth Ave. West,
Oneonta, AL 35121
(205) 625-5550
The Olive Home Inc.
1100 2nd Avenue East,
Oneonta, AL 35121
(205) 625-3190
To become a nursing assistant in Alabama you must take classes that teach the fundamentals of nursing and provide clinical experience you will use on the job. Nurse aide schools must be approved by the state and prepare you for the license exams. You can find state approved classes in many nursing homes, colleges, and vocational schools. When you enroll in training you will receive a variety of skills practice to help prepare you for the certification exam as well as the job itself. In addition you will get instruction into the basic theoretical health care procedures and terminology used for the profession.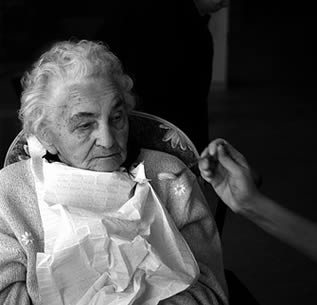 Once you have finished your nurse aide training you will need to apply to take the certification tests. The tests are conducted in two portions, a manual skills part and a written competency test. The manual portion is a demonstration test where you will be required to perform for an valuator five different skills out of 22 that are randomly chosen.  Those who complete the testing successfully are placed on the Alabama nurse aide registry for 24 months. You will need to work as a nursing assistant for at least one 8 hour shift each 24 months in order to remain on the registry and be in good standing. The registry is available to answer your questions and can be contacted at (334)206-5169.
The city of Oneonta is the county seat of Baldwin County. It became the county seat of Baldwin County back in 1889. According to the census of 2010, their total population was at 14,908 people. It has a total area of approximately 15.4 sq miles, and has a population density of 362.1/sq mile.
Health care providers that you can find in the area include Blount Co – Mental Health Officer, Eastside Mental Health Center, Crestline Homes, Quality of Life Health Services, Adult Iop & Drug Testing, Mce Family Healthcare Centers, Baptist Health Center, St Vincent's Blount, and Primary Care Services-Blount LLC. photo attribution: ulrichkarljoho