The nursing assistant training schools in Gadsden, Alabama are all listed on this page in detail. If you would like to know how you can enroll in a program and receive your certification, contact one of the facility phone numbers shared below.
Gadsden State Community College – Division of Health Sciences
1001 George Wallace Dr, Gadsden, Alabama, 35903
Mailing Address: P.O. Box 227, Gadsden, AL 35902
(256) 549-8200
Website: http://www.gadsdenstate.edu/
To become certified as a nursing assistant in the state of Alabama you will need to go through a state approved training course and take and pass the license exams. Training will teach you the fundamental nursing skills you will need while employed on the job. In addition your training will prepare you for the competency evaluation exams you will need to apply for upon completion.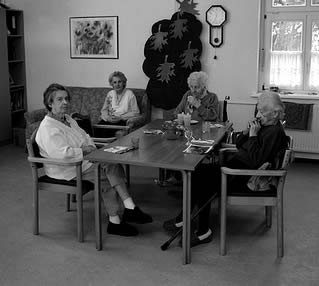 The exams are conducted in two parts which are usually a written test and a manual skills test. Once you have passed the tests successfully you will be placed on the Alabama nurse aide registry and be able to be hired. Those who become certified will still need to renew their license every two years. The registry will send you a notification informing you that you will need to renew prior to the due date. You can submit verification from your employer of working at least 8 hours to comply.
This city is the county seat of Etowah County. It is a principal city of the Gadsden Metropolitan Statistical Area. You can find Gadsden only a few miles northeast of Birmingham. It is only a few miles of Attalla. According to the census of 2006, their total population was around 37,300 people. The city has a total area of approximately 37.2 sq miles and has a population density of 1,047.8/sq mile.
Health care centers that you can find situated in the area include Doctors MedCare of Gadsden PC, Simmons Healthcare, 1st Care Medical Clinic, Advanced Imaging, Medical Revenue Services Inc., J W Stewart Neighborhood Health Center, Women's Healthcare Professionals PC, and Peripheral Nerve Center. photo attribution: ulrichkarljoho