You can find the available nurse aide programs in Glencoe, Alabama listed on this page. These are all the classes that are available for enrollment and meet the requirements of the state registry. If you have any questions about enrolling in their state approved training, feel free to call the facility number provided.
Meadowood Retirement Village, LLC
509 Pineview Ave.,
Glencoe, AL 35905
(256) 492-0935
To become a CNA you must enroll in an approved training program that offers clinical practice and pass the certification tests. You can find approved training in many local vocational programs, colleges and private nursing homes. During your instruction you will learn theoretical procedures as well as receive hands-on practice performing actual health care tasks in a medical setting.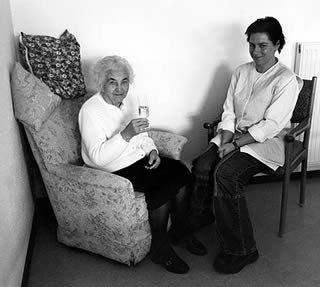 The license tests consist of both a written and skills examination. You are allowed up to three tries within twenty-four months to pass the tests.The Prometric company handles the administering of the examination. You can reach them via email at alcna@prometric.com if you have specific questions about the testing process or would like to request an application. They also have a toll free help line at 866-241-3116.
Those who pass are added to the Alabama Nurse Aide Registry. Once your name is on the registry you are valid for twenty-four months. However, to remain in good standing you will need to work at the minimum one eight hour shift each twenty-four months.
This city is a part of both Calhoun and Etowah Counties. It is also a part of the Gadsden Metropolitan Statistical Area. According to the latest census taken there, their total population was around 5,152 people. It has a total area of approximately 16.2 sq miles, where almost all of it is land. Its population density is estimated to be 318/sq mile.
Examples of health care clinics and providers in the city include Take Care Clinic at select Walgreens, Coosa Valley Health Care Center, Aurora Health Care Clinic, Coosa Valley Health Care Center, Gadsden Health Care Center Inc., Hollis Medical Center, and many more. photo attribution: ulrichkarljoho