The CNA Classes in Birmingham, Alabama that are currently open for enrollment are listed in detail below. Programs found on this page have been authorized by the AL registry and will qualify you to apply for the license exams upon completion. If you want enroll in their certified nursing assistant classes, please call the number for one of the schools below.
Lawson State Community College
3060 Wilson Road SW,
Birmingham, AL 35221
(205) 925-2515
Brookdale Place University Park
400 University Park Drive
Birmingham, AL 35209
(205) 870-0786
In order to work as a nursing assistant in Alabama you will need to go through an approved instruction program, and pass the competency exams. The training you select must provide the appropriate amount of curriculum, classroom instruction and offer fundamental nursing skills experience.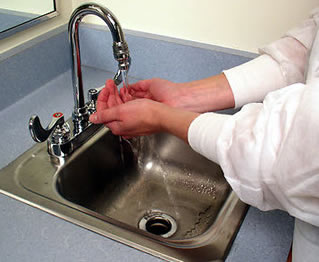 While you are in your classes you will get a variety of skills practice and learn theoretical health care procedures and information. Students will receive hands-on practice using commonly used tasks so they will be able to perform the duties of the job successfully. Some of the skills you will use are: recording vital signs (blood pressure, radial pulse, respiration), recording information,  hand washing, nourishment/feeding, range of motion exercises, using a transfer belt, positioning residents/patients, bathing, grooming, housekeeping, safety procedures, infection control measures, dressing, mouth care, perineal care, catheter care, wheelchair transfer techniques, ambulate, assisting with bedpan, and moving to supported side position.
After you're training is complete you can apply to take the two-part competency exams. The certification exams that are given are a written test and a manual skills test. The applicant has up to three times to take the test within a 24 month period or must retake the state approved training classes. Upon successful completion of the requirements the applicant will be added to the Alabama Nurse Aide Registry and be allowed to work in the state. The certification will only remain active if you work as a CNA for at least one eight hour shift every 24 months.
The city of Birmingham is the county seat of Jefferson County. It is considered as the largest city in Alabama. It is also a part of the Birmingham-Hoover Metropolitan Area. The city is sometimes called as the Magic City or "Pittsburgh of the South". According to the latest census taken there, their total population had reached up to 212,237 people. It has a total area of 151.9 sq miles and a population density of 1,415.85/sq mile.
Major health care providers that you can find in the city include HealthSouth, Surgical Care Affiliates and Diagnostic Health Corporation. Other health care centers in the city include UAB Health System, Health Plan Solutions, Saint Vincents Hospital, and many more.