The nursing assistant classes in Bessemer, Alabama that are available as of the making of this post are listed here. The list includes the training programs that are approved by the state and apply toward the requirements of the state certification registry.
Lawson State Community College
1100 Ninth Avenue NW,
Bessemer, AL 35022
(205) 428 – 6391
Website: http://www.ls.cc.al.us/
Oaks on Parkwood Assisted Living Facility
2651 Laurel Oak Drive
Bessemer, AL 35022
(205)497-4520
If you would like to become a certified nursing assistant in Alabama you will need to enroll in a school that teaches you the fundamental nursing skills you will need as well as prepares you for the license examination. Classes are often offered at nursing homes, and colleges. Programs must be state approved and meet the curriculum requirements put forth in Alabama.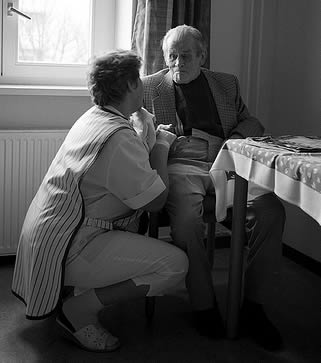 After you have completed a training course you will need to submit your transcripts to set a date to take the certification exams. The exams are two parts which consist of a manual nursing skills test and a written competency test. Those who take the test get three tries within 24 months to pass, or they will need to retake a training course. Once a candidate successfully completes both the training, and state exams they will be placed on the Alabama Nurse Aide Registry and be qualified to work as a nursing assistant.
This city is a part of Jefferson County. It lies just outside of Birmingham. It is also about 8 miles west from Hoover. According to the census of 2010, their total population had reached up to a total of 27,456 people. It has a total area of about 40.8 sq miles, where almost all of it is land. Its population density is estimated to be 727.3/sq mile.
Examples of health care providers that you can find serving the city include Middle Creek Medical, Medical West, Intrepid USA Home Health Services, Medical West Ob/Gyn, The Foundry Medical Clinic, Jbs Mental Health, Gambro Health Care, Comfort Care, Utmost Health Care Center, and The Bessemer Clinic. photo attribution: ulrichkarljoho