The nursing assistant classes in Fort Payne, Alabama that are shown on this page can help you gain your certification to be eligible to work in the state. These course have been state approved and are currently open for enrollment. For more information, feel free to call the number for the nursing facility provided below.
Wills Creek Village
1050 Airport Road West,
Fort Payne, AL 35968
Toll free at (877) 445-3277 or locally at (256) 845-3002
To work as a nursing assistant in Alabama you must be in good standing on the state nurse aide registry. To qualify for placement there you will need to enroll in a state recommended school and pass the two part certification exams. The training will teach you the fundamental skills you will need to pass the tests and while working on the job.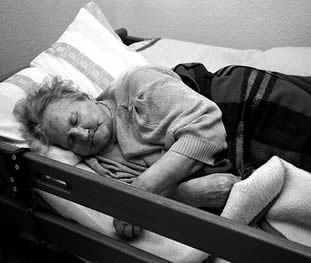 After you complete your classes you can apply and set a testing date. The test itself is administered by a company called Prometric, and you can speak with one of their staff by calling 866-241-3116. The two part test is made up of a written exam and a manual skills competency test. Those who complete the testing are placed on the registry and listed there for 24 months. If you have questions about registry requirements you can reach them at (334)206-5169.
This city is the county seat of DeKalb County. It is sometimes called as the "Official Sock Capital of the World". According to the last census that was taken there, their total population was around 12,938 residents. It has a total area of about 56 sq miles, where almost all of it is land. Its population density is estimated to be around 231/sq mile. Major roads that you can access to get to this city include Interstate 59, U.S. Highway 11 and State Route 35.
Health care centers that you can avail within the city include Family Life Center, Gorman's Medical Services, Valley Internal Medicine, Grandview Behavioral Health – Center, DeKalb Interfaith Medical Clinic Inc., New Beacon, DeKalb County, and Northeast Alabama Health Service, Inc. photo attribution: ulrichkarljoho