If you want to become a nurse aide you will need to enroll in a state recommend training course. The available instruction in the town of Evergreen, Alabama is listed in detail on this page.  Call to speak with a school administrator to learn more of the process to sign-up and the requirements needed to become licensed.
Reid State Technical College Health Careers and Human Services Division
P.O. Box 588,
Evergreen, AL 36401
(251)578-1313
If you would like to become a certified nursing assistant in Alabama you will need to be trained in the basic nursing skills you will need on the job and complete the license exams. CNA training programs must be approved by the state and offer the fundamentals of nursing and clinical skills you will use when employed.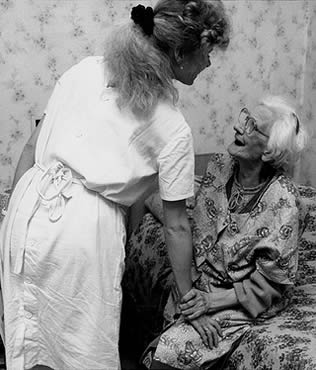 After you have completed the training requirement you can submit an application to take the license exams. There are two parts to the exams which are a written and a manual portion. Those who take the test will be allowed to test three times each 24 months. Once you pass the exams you will be added to the Alabama nurse aide registry for 24 months. Once certified your social security number becomes your official certification number that you and potential employers can use to access your status on the state registry. For further information you can speak to a staff member of the registry by calling their support line at 1-877-889-0939.
The city of Evergreen is the county seat of Conecuh County. It was officially established back in 1819 by Revolutionary War veteran James Cosey and his men settled in the area. According to the census of 2010, their total population was around 3,944 people. It has a total area of about 15.3 sq miles. Its population density is estimated to be 237.3/sq mile.
Examples of health care providers and facilities that you can find in teh area include Evergreen Medical Center, Barnes Family Medical Associates P C, Odom Aubrey A DR, Take Care Clinic at select Walgreens, Tri County Medical Center Inc., and many more. photo attribution: ulrichkarljoho