You need to have a CNA certification in New Hampshire first before you can work as a licensed nurse aide in this state.  There are a variety of state-approved schools which offer training programs which lead to the nursing assistant occupation.  You will also have to be approved and receive clearance from state and federal background checks which are both required before one can practice as a nursing assistant for long-term care facilities.
The CNA training in New Hampshire can be accessed through community colleges, the Red Cross, and in different health facilities.  Look for a school or institution which has passed the state's requirements for a training facility.  They should contain about 144 hours of training and lasts for about 8-12 weeks.  They should have an approval from the New Hampshire State Board of Nursing.  Upon completion of the training, the student can apply to take the state examinations.  The training should have both classroom training hours as well as practical training in nursing facilities.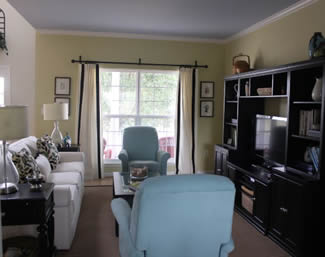 A criminal background check is usually needed before one can enroll in one of these training programs although a high school diploma is not necessary.  Training usually includes subjects in basic care, emergency procedures, resident's rights and independence, ethics in the workplace, and mental health also.  They are also taught effective ways of communication especially for those patients which have an impairment or disability in this particular area.
To apply for the state examination, one needs to submit 2 fingerprint cards, 2 passport-size photos, a negative TB test result, as well as proofs if immunizations for various contagious diseases.  The exam contains two parts – written and practical.  The demonstration of skills test comes first and involves having a good performance in five tasks such as administering CPR, arranging of the resident's bedding and room, and checking vital signs.  The written portion takes about 2 hours to finish.
When an applicant passes both of the exams, his name will be entered in the New Hampshire Nurse Aide Registry and his/her title would be Licensed Nursing Assistant.  He can now apply as a nursing assistant in long-term care facilities in the state.  Employers usually look for possible employees through the online registry of the state.
You can apply for reciprocity in the state of New Hampshire.  This can be done only by those who are certified from another state and has a current and active status on their registry.  They need to submit a copy of their certification, should be in good standing on that state, and should also undergo a criminal background check for both state and federal levels.
The renewal of the license is done every 24 months or 2 years.  The registry sends out renewal forms to the those with active status about 2 to 3 months before their expiry date.  The applicant should have at least 100 work hours as nursing assistant for each year as well as 12 hours of continuing education per year as well.  If a person's license expires or lapses, he or she will be required to take the examinations again.
Visit this page to locate available nursing assistant classes in New Hampshire.