The CNA classes in Manchester, New Hampshire that are open for you to enroll in are listed in detail here. Those who enroll and fiish their course training will be allowed to set a date for the state certification exams. Those who pass and become licensed can work in healthcare facilities.
Health Career Training Associates
60 Rogers Street,
Manchester, NH 03103
(603)622-8400
LNA Health Careers, LLC.
22 Concord Street, 3rd Floor,
Manchester, NH 03101
(603) 647-2174
http://www.lnahealthcareers.com/main.html
Before you can take care of a patient in a nursing facility, you must first be equipped with the knowledge and skills to do so. The first thing that you need to do to become a nursing assistant is to find a state-approved training program to enroll in. These programs usually take 8-12 weeks to complete. In order to graduate from the program, you must be able to complete the 144 training hours.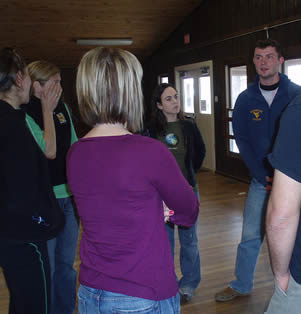 The training hours are divided into lectures, laboratory work, and clinical duties. You will be taught different concepts of the Fundamentals of Nursing. You will also learn the different nursing skills such as the administration of fleet enemas, monitoring of blood sugar, colostomy irrigation, chest physiotherapy, feeding with the use of pumps, and assisting in other daily activities.
Upon completing the program, you will then become eligible to apply for the license exams. Taking the license exams is the final step in becoming a CNA. If you are able to pass all the tests, your name will be entered on the Nurse Aide Registry. You will then get your license and be allowed to work as a nursing assistant in a long-term healthcare facility.
The CNA licenses are only valid for up to 2 years of 24 months. If you want to remain eligible, you must renew it before it expires. One of the basic requirements for renewal is being able to prove that you were able to work for at least one day within that time. For those who are working in a LTC facility, they will have an additional in-service requirement. You can call the Board of Nursing to speak with an adviser about current requirements at (603) 271-6282.
This city is a part of Hillsborough County. It is the largest city that is in the state of New Hampshire. It is also the largest city in the northern part of New England. It is also called as Queen City and Manch Vegas. According to the 2010 census, their total population had reached up to 109,565 residents. It has a population density of 3,320.2/sq mile. The total area of the city is approximately 34.9 sq miles, where almost all of it is land.
Health care centers that are located in Manchester include Mental Health Center of Greater Manchester, Beech Cooperative Health Care for Kids, My Health Coach, Red Brick Health & Wellness Center LLC, My Optimal health, Health Coach Line, Health Coaching, Catholic Medical Center, and many more. photo attribution: create-learning