The nursing assistant training schools located in Goffstown, New Hampshire are listed here in detail. For more information about their programs and the process to become licensed, call the number provided for you below.
Med Pro Educational Services LLC.
P.O. Box 118,
Goffstown, NH  03045
(603) 660-9040
http://www.medproeducational.net/
Becoming a CNA in the state of New Hampshire is an easy task if you know what to do. Like other states, before you are allowed to take on the license exams, you must first take on the nursing assistant training programs. There you will learn the knowledge and skills that you need to be a nursing assistant.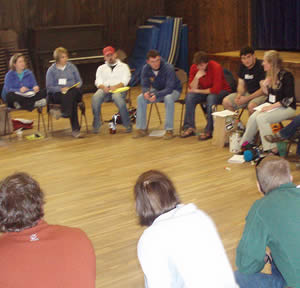 It is important that the nursing assistant knows how to properly take care of the patients. That is why completing a state-certified training program. Training programs in New Hampshire take approximately 2 to 3 months to complete. They are required to offer a total of 144 hours of training, which are divided into classroom instructions and on-the-job training.
Activities that or nursing skills training are approved or included in the scope of nursing assistant practice include but are not limited to:
•    Administration of fleet enemas
•    Use of TENS unit
•    Giving of non-medicated suppositories
•    Bladder scan
•    Blood sugar monitoring
•    Chest physiotherapy
•    Feeding with the use of pumps
•    Incentive spirometry
•    Suctioning of mouth
Examples of the activities or skills that do not fall under the scope of nursing assistant practice include:
•    Administration of OTC medication
•    Application of Lidocaine  jelly
•    Checking for the placement of the G tube
•    Insertion of G tubes or other feeding tubes
•    Laser treatments
•    Patient teaching
•    Priming of IVs
•    And LNA suture removal
For more information on what a licensed nursing assistant can and cannot do, you can follow this link to the official nursing assistant site for New Hampshire: http://www.nh.gov/nursing/nursing-assistant/scope-practice-guidelines-lna.htm.
This town can be located in Hillsborough County. The town is also a census-designated place. You can find the town at the junction of State Routes 114 and 13. The town was originally granted as "Narragansett No. 4" by  Colonial Governor Jonathan Belcher back in 1734. According to the census of 2010, their total population was around 17,651 people. The total area of the town is estimated to be around 37.5 sq miles, where less than 1 square mile of it is water. Nearby cities and towns include Weare, New Boston, Dunbaton, Bedford, Hooksett, and Manchester.
The health care providers that are ready to serve to town and its people include Elliot Physician Network, Goffstown Primary Care, Thomas John MD, Borthwick Melissa MD, Calhoun Christopher MD, and a few more. photo attribution: create-learning