The nursing assistant schools located in Concord, New Hampshire are all shown to you in detail on this page. If you know of other classes that have met the approval of the registry, please contact us and we will add them here.
American Red Cross Granite Chapter
2 Maitland Street, Concord, NH 03301
(800) 464-6692
http://www.redcross.org/nh/concord
NH Health Care Association
125 Airport Road, Concord, NH 03301
(603) 225-0900
http://www.nhha.org/
Before you become a CNA in New Hampshire, you must first pass a training program that is approved by the state. The one that should approve it is the State Board of Nursing. If you complete the program, you can then take the state license exams and become a certified nursing assistant.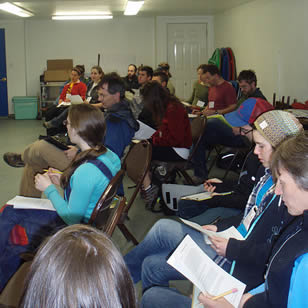 The only way for you to be allowed to work as a nursing assistant is if you were able to pass the LNA examinations. By passing those exams, you will gain entry into the Nurse Aide Registry and you will receive your license. There are different ways for you to become eligible to apply for the exams. One option is to complete a state-certified training program.
The purpose of the exams is to ensure that the individual's education has provided him with the appropriate knowledge and skills that are necessary when taking care of the patients. These exams comprise two parts, a written and a skills evaluation. The applicant must be able to pass all of them in order to get his name on the Registry.
When applying, there are also other requirements that must be submitted. Examples of such include fingerprint cards, passport sized photos, TB test, and complete immunization. It is very important that the applicant has no communicable diseases in order to protect the patients.
This city is the state capital of New Hampshire. It is also the county seat of Merrimack County. The earliest settlers that lived in the area were dated back up to about a thousand years. The earliest European settlers on the other hand, came around 1725. According to the census of 2010, their total population had reached up to a total of 42,695 people. Their population density is estimated to be around 632.5/sq mile. The total area of the city is approximately 67.5 sq miles, where about 3.2 square miles of it is water.
Health care providers that are serving the state capital include Riverbend Community Mental Health, Penacook Rescue squad, Merrimack Valley Occupational Health, Riverbend Community Mental Health, Foster-Smith Counseling & Psychiatric Services, Crotched Mountain Center for Medical Home Improvements, Central Nh Community Mental Health Services, and many more. photo attribution: create-learning