On this page are the available certified nursing assistant classes in Kentucky listed by city. By clicking on one of the city links in the list below you will find more information on the training programs found there. Each city page has more details such as the school address and phone number.
The directory contains all available public and private colleges including vocational training schools and health care training facility programs. Before enrolling in a school always make sure that it is approved by the state and will qualify you to meet current education requirements.
CNA Classes in Kentucky by City
Getting Certified as a Nursing Assistant in Kentucky
CNA classes in Kentucky are becoming more and more popular for those who are aspiring to work as nursing assistants in the state.  This can be attributed to the increasing cost of nursing education as well as to the length of time which is required to finish the course.  The shorter schooling period makes it more attractive as well as its affordability for most students who would like to work in the field of healthcare.  The shortage of health personnel in nursing facilities as well as in hospitals creates a great demand for nursing assistants who provide valuable aide to nurses and physicians.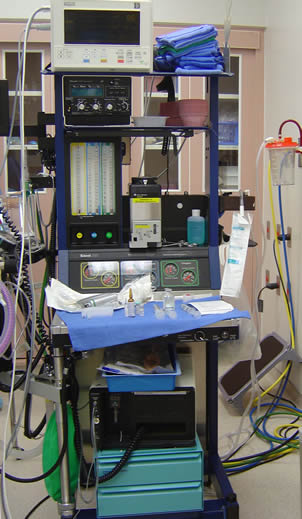 How Much Money Does a Nursing Assistant Make in Kentucky
The state of Kentucky is not one of the top payers for nursing assistants as the salary range can only be from $21,000 up to $26,000 maximum.  But this low income rate is augmented by the fact that the cost of living in the state is also lower than in most states so one can still be living decently with such a wage.
How Much Do CNA Classes Cost in Kentucky
CNA training programs are very affordable in Kentucky which can range from $400 to $800 only.  Add to that the shorter period of classes which can allow you to work in as short as 6 months.  The Kentucky Medicaid Program is the one which examines and approves the facilities which provide training programs in the state.  Without their approval, a training facility would not be providing you the best possible education as well as the required training hours.  Aside from that, you also would not be able to sit for the state competency exam if you took a course from a facility that has not been approved by the state.
What are the Requirements to Become a Nursing Assistant in Kentucky
The training will teach you about basic care and other skills such as interpersonal and communication skills, emergency procedures, infection control and bathing and grooming of patients.  The course is divided into 59 hours of classroom sessions and 16 hours of clinical practice which will give you 75 hours total training hours which is the minimum set by the government for these types of training programs.  After finishing the course, you should take the state competency exam which is given by the Kentucky Community and Technical College System.  They are composed of both a written and a practical exam which should both be passed by the student.
Aside from that, the applicant must also pass the physical exam which is administered by the school, the state and criminal background check which is required by the law, and also pass the TB and other tests and immunizations which shall be given to him.  He should not also possess any type of communicable disease and should be able to prove that he is physically capable of performing his tasks as a nursing assistant. You can click this link to find more of the current CNA certification requirements in Kentucky.
Where Can I Get CNA Certification Training in Kentucky
One can acquire CNA training in various schools and facilities such as: the American Red Cross in Louisville, Wisdom and Health Institution, ATA Career Education, Jefferson Community and Technical College, Healthcare Careers and Services, Bluegrass Community and Technical College, KY Health Training, and WKCTC Nursing Assistant program.
Do you see any incorrect information on this website, or do you know of a training program that is not listed on this website? If so you can contact us here and we will update the pages with the new information to help keep this directory up to date.