The nursing assistant schools found in Elizabethtown, Kentucky that are currently open for enrollment are shown to you in detail below. For any questions about their certification programs, please call the phone number that is listed below or visit the address provided.
Elizabethtown Community & Technology College
620 College St. Road, Elizabethtown, KY 42701
(270) 766-5133
http://www.elizabethtown.kctcs.edu/
Before you can take the state license exams, you must enroll in a nursing assistant certification training course that is approved by the state. For you to finish the course, you will have to attend the required amount of hourly instruction in class course work and hands-on clinical practice.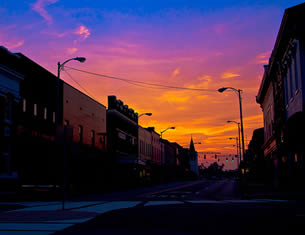 When you are in training you will go through at least 75 hours of instruction that focuses on primary medical procedures. During the clinical portion of your training you will be under the supervision of a registered nurse.
After completing your training you can apply for a date to take the state certification exams. The competency exams are held in two parts and include a written test and a fundamental skills test. You should receive your exam results within 30 days and upon approval you re placed on the state registry and become eligible to work in Kentucky as a nurse aide. An applicant can obtain a copy of their exam scores by contacting KCTCS at 1-877-528-2748.
Elizabethtown is the county seat of Hardin County. It is a primary city of the Kentucky Metropolitan Statistical Area. The city is also known as "E-town". With a total population of 28,531 people, it is considered as the 11th most populous city in the state. The population density of the city is estimated to be 936.6/sq mile. It has a total area of approximately 25.8 sq miles, where 0.5 square miles of it is water.
Health care providers that you can find serving this city include Workwell Occupational Health Services, Social Security Disability Law Clinic, Heartland Woman's Healthcare, Center for Healthcare Innovations, Carefirst Urgent Care Center, Intrepid USA Home Health Services, Lincoln Trail Home Health Agency, Rehab Resource Inc., Pediatric Associates of Elizabethtown, Jp Interventions Inc., and Bluegrass Women's Health Care. photo attribution: derrickcollins